Thrilled to be back home again, I'd just like to make a little list of the posts I'll be working on in the weeks to come. I had done my homework well. No meal in New York was disappointing.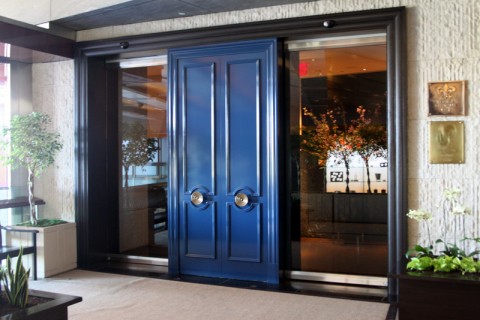 I managed to eat at the following places:
Momofuko Ssäm Bar x2
Momofuko Noodle Bar
Momofuko Ma Peche
Burger Joint
Katz Delicatessen
WD~50 *
Sushi Yasuda
Per Se ***
Corton **
The weather in New York was fine, lovely spring with bright green and pure leaves on the trees, cherry trees in beautiful bloom.
Not knowing when I could get back home and being (almost) alone in the city wasn't nice. I feared a new volcano eruption and the fact of not being able to return home for months. This seems ridiculous now, of course and now I feel grateful that I got to spend a whole week in New York and experienced such fantastic food.
Uuuuh New York, Uuuuh New York… 🙂