Next up was The Paul, named after head chef and owner Paul Cunningham. Tivoli is closed at this time of the year, and the restaurant is only open on special occasions and for private parties. Brown paper bags with candles inside lit op the snow and led us around the glass house to the back door as the main restaurant entrance was closed.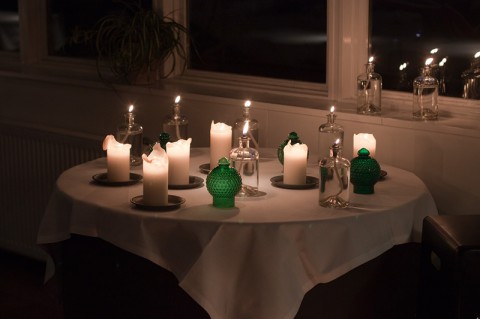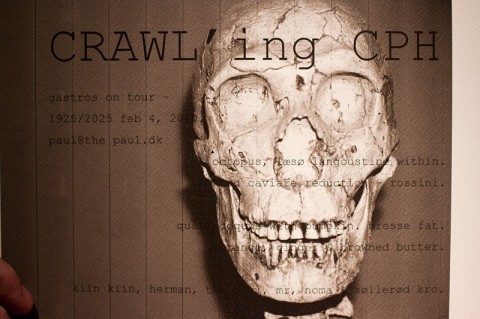 Chef's table was set for us and we had the view to the kitchen where Paul Cunningham and one chef cooked our two-course menu.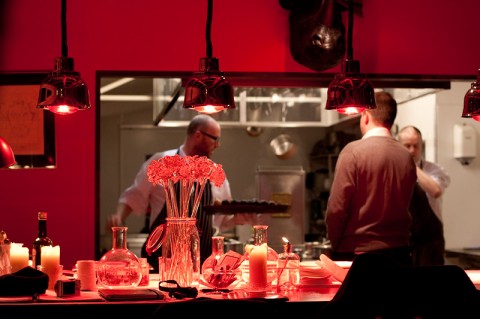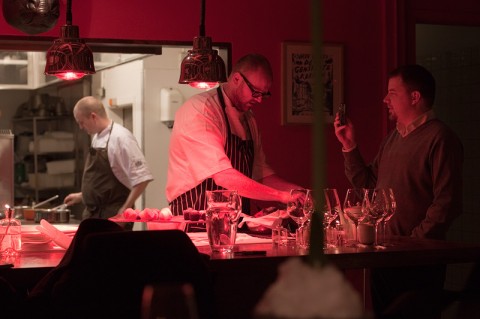 Laurent filming…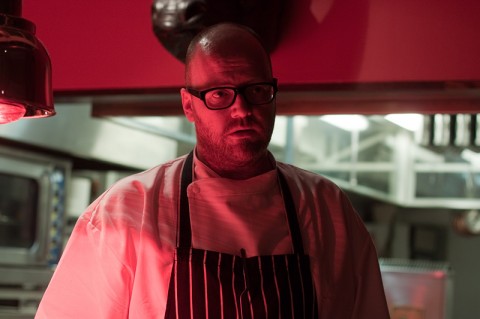 Mr. Cunningham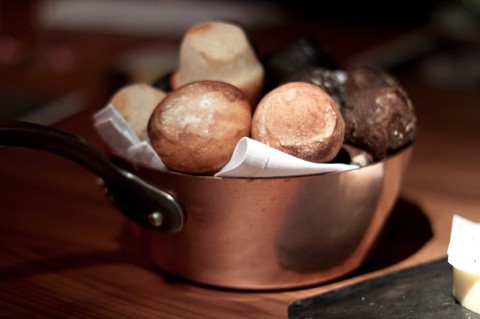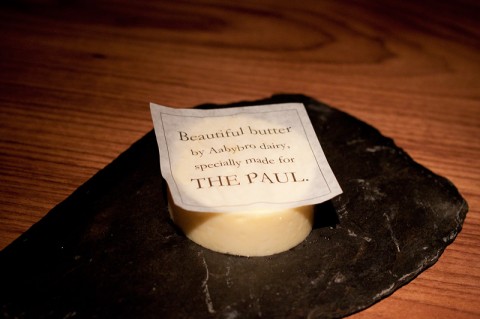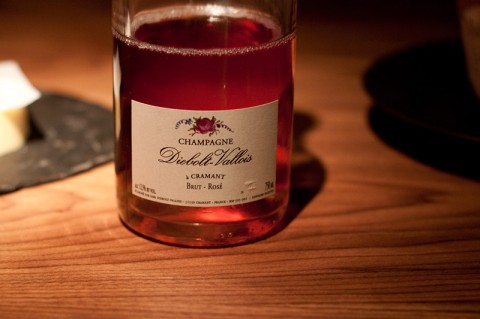 Diebolt-Vallois Brut Rosé Champagne – lovely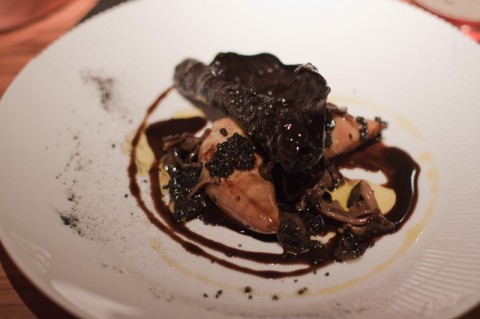 Octopus, Læsø langoustine within, caviare reduction – rossini
The first dish was very intense and quite heavy to my taste. The delicate langoustine was stuffed inside the squid but the flavour of it was overdosed by the caviare reduction and the mushrooms. There was thin black cracker which was a bit too salty. It's the black thing at the top of the photo.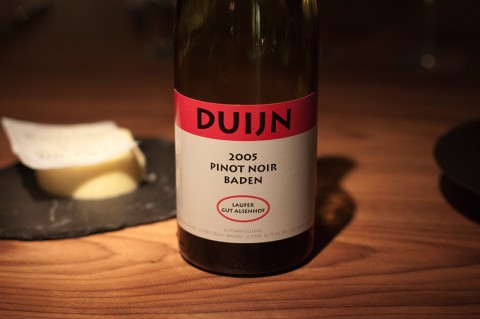 2005 Duijn, Pinot Noir, Baden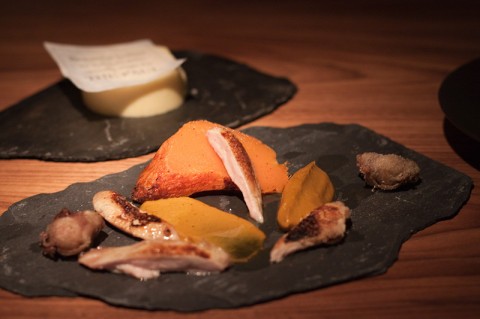 Quail, coquus with pumpkin. Bresse fat, orange, ginger and browned butter.
The quail was nice, medium cooked and had a delicious taste with the spices on the top. Sorry to say, but I have no real recollection of the pumpkin and the yellow puree.
The ambiance was wonderful and it was like being invited to Paul's private home, because no one else except us were there. Candle lights all around decorated the room in a lovely way.
Anyways, time to move on once more, noma was waiting, and Paul's kind sommelier luckily got us a van that fit all six of us, and which was available to us also later in the evening.
Thank you so much, Paul, for letting us in!