Second stop on our tour around the best restaurants in Copenhagen was Herman at the Tivoli Gardens run by head chef Thomas Herman. Steve Plotnicki was  already waiting for us when we got there.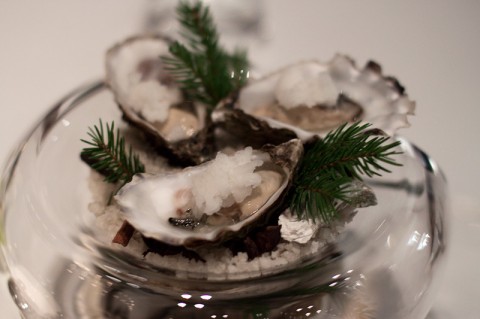 I very much like the dining room at Herman. It's classy and stylish and the professional, yet human and warm atmosphere makes me feel good and delighted just to be there. We were immediately welcomed with a delicious oyster prominently served on a glass bowl.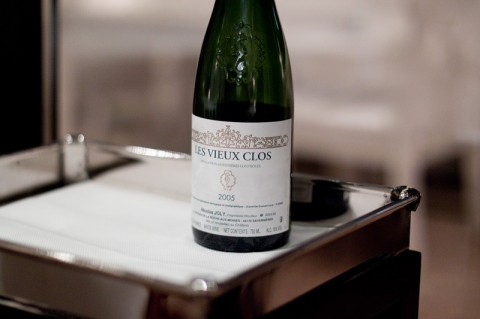 2005 Nicolas Joly, Les Vieux Clos, Savennières, Loire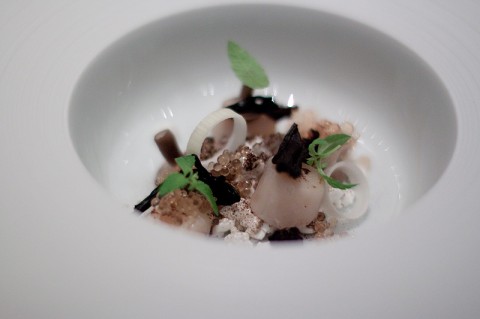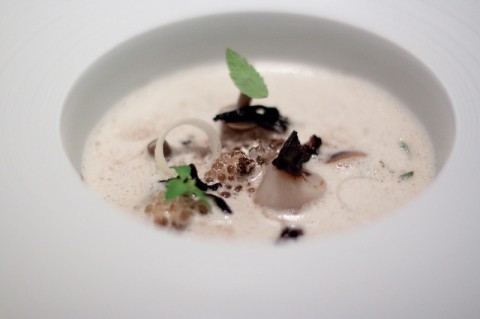 Bisque of cep mushrooms with scallops from Faroe Islands,
funnel chanterelle, ash, fresh cheese and sherry
A wonderful balance characterized the bisque, juicy scallops, earthiness from the mushrooms and acidity from the subtle Sherry.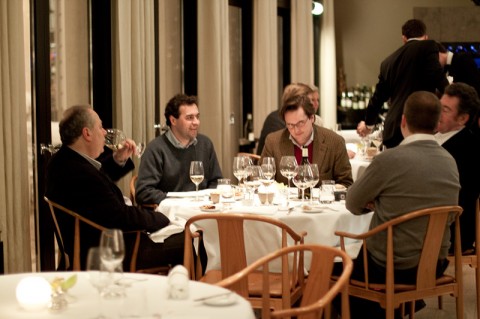 The crawlers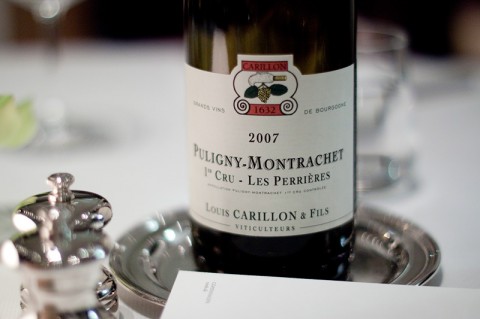 2007 Louis Carillon, Puligny-Montrachet, Les Perrières 1er Cru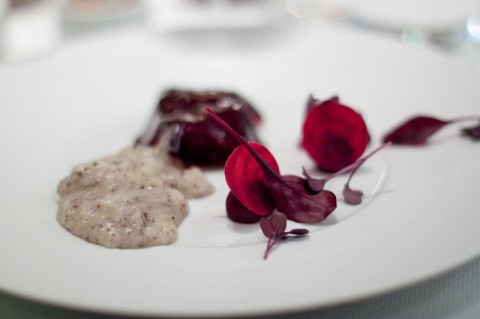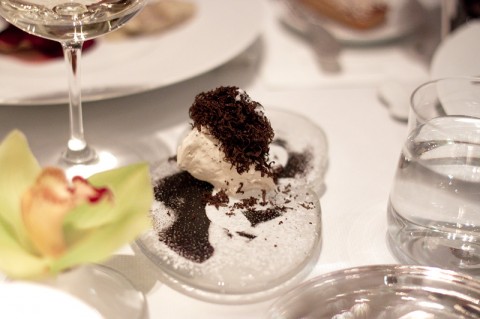 North Sea turbot as lobscourse with winter truffles,
potatoes, butter from Nimb's dairy and beetroot
The sweetness and the crispy textures from the cooked and raw pieces of beetroot were great with the delectable turbot, which was covered by a beetroot jelly. The black Melanosporum witt truffles were grated over the butter and offered an intense truffle flavour when it was spread on a piece of the excellent bread. Awesome.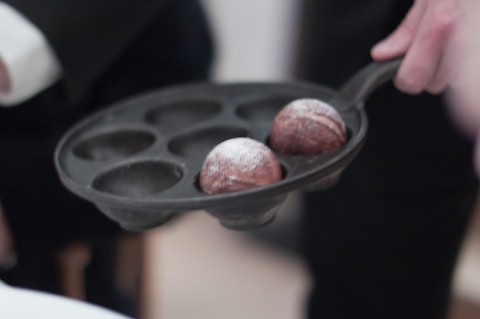 Æbleskiver – batter balls
I completely felt seduced that night at Herman. Everything went completely smooth, both the dishes were stunning and the wines were so enjoyable. In fact, I was so delighted that I'm going back there for a full meal tonight!
Being the second restaurant on our tour and thus menu-wise at the entrees stage of the meal, I may have wished for lighter fish courses. On the other hand, these courses did match-up with Kiin Kiin's street food, so in that sense it worked well. And really, the fact that the food was so good is the most important thing to me.
Too soon it was again time to leave and the sommelier Emil kindly escorted us across the dark and snow-covered garden to the next restaurant of our crawl: The Paul.
Thank you so much, guys!