Despite the tough times for the Danish dining arena a brand new restaurant has just opened. The name is MASH – Modern American Steak House and it's located in Galerie Asbæk's former premises in Bredgade 20.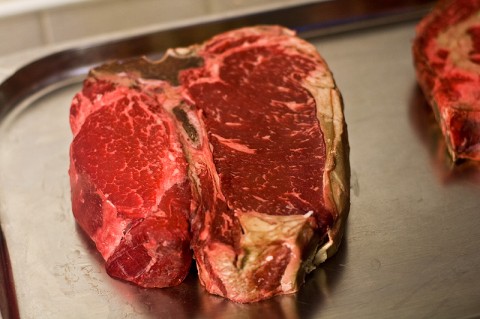 MASH is owned and run by the Sommelier/Umami gang Erik Gemal, Jesper Boelskifte, Francis Cardeneau (who got two Michelin stars at Kommandanten before joining Le Sommelier) and Rasmus Oubæk, who is also owner of Restaurant Oubæk.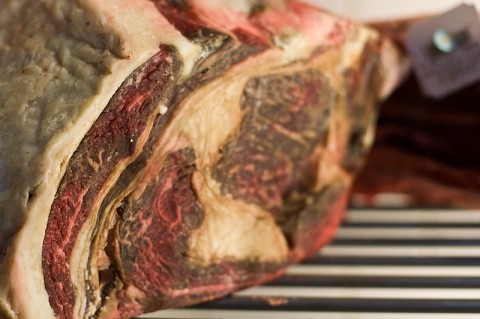 Passing the narrow bar and all the mouth-watering steaks on display, you enter the big dining room with red leather seat cubicals – American retro in a cool way.
I visited on Friday 1st of May along with 7 good friends. We enjoyed some great cocktails while ordering our steaks. About the cocktails – I absolutely recommend those blue-cheese stuffed olives with the All American Martini although it really sounds like the weirdest combination. The cheese is not too dominating and the acidity of the olive eliminates the ammonia flavour of the cheese.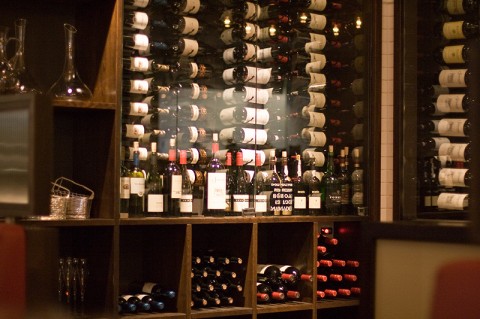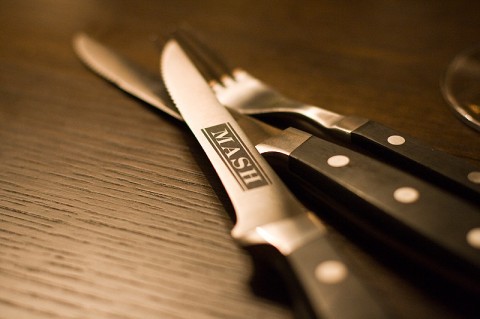 MASH isn't all about meat. It's also about good wines. The huge wine list offers anything almost anyone could ever be a fan of and from all over the world's wine countries.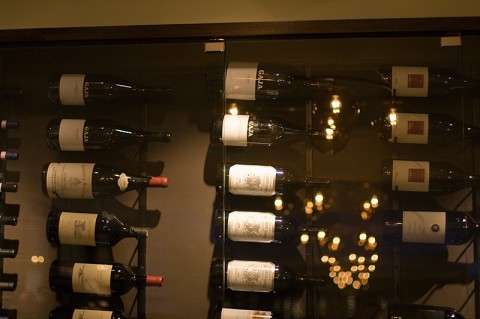 You'll probably notice that it wasn't me selecting these wines, but I did quite like them. Thick, fruity, almost black "Zapata" and vey full and rich Californian Cabernet Sauvignons with a more rigorous expression than the first one. I laughed a bit to myself when I got to taste the Amarone and found that it was the most acidic one of these four wines. We drank:
2005 Catena "Zapata", Malbec "Argentino"
2002 Vine Cliff, "Oakville Estate", Napa MAGNUM
2003 Allegrini Amarone, MAGNUM
2005 Spottswoode, Napa MAGNUM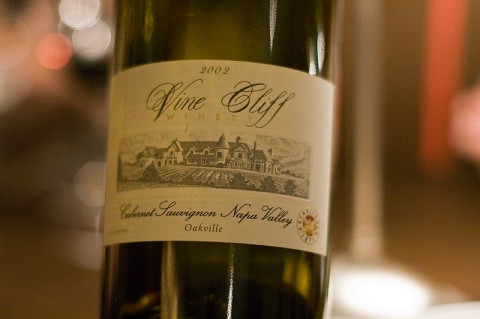 There was some confusion about our orders, when we got our steaks. The cuttings and the cooking were all wrong compared to our orders and it seemed like the kitchen had mixed our table with someone else's. Some of my carnivore friends had chosen a Danish Long Bone Ribeye. Each. I can understand why the waiter marvelled at our unusual orders. The Long bone Ribeye weighs in at 1.2 kg and is estimated for 2-3 people. The staff acknowledged their fault and we got all new and right steaks after 45 minutes. That was okay. Unfortunately, though, two steaks were cooked medium, almost well done, even though we ordered rare or medium rare. Hm.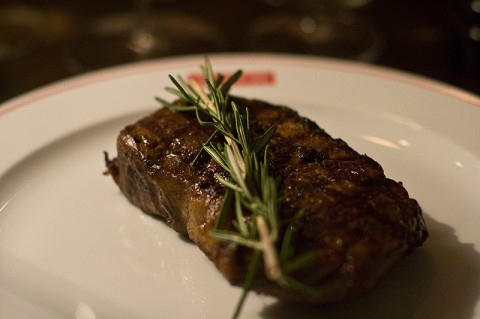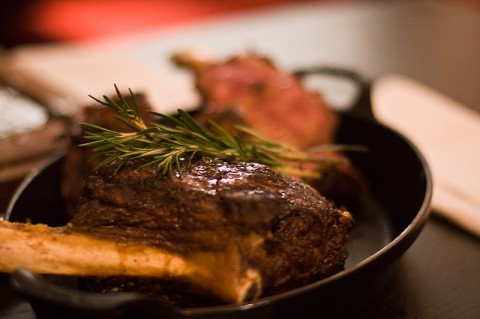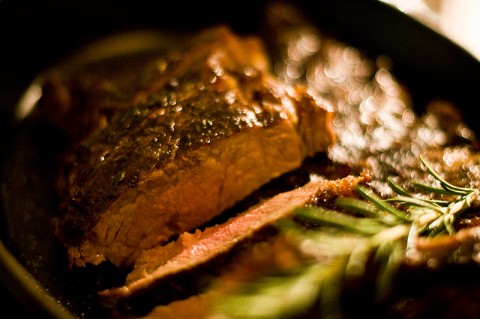 Nevertheless, the quality of the meat was outstanding, no question about that. The steak was tender and tasty, and just the look of it on these photos makes me drool. Of course MASH knows how to master the perfect sauce béarnaise with the perfect texture and the right amount of acidity and verbena taste. The pepper sauce was very good too.
Side orders of fries, mushrooms and green salad were just right indeed. And the service from Erik Gemal and Jesper Boelskifte's highly knowledgeable advice on the wine was great.
I know, I have to get back soon to try and see how a nice Gevrey Chambertin matches up a rare-cooked Danish ribeye or an Australian Wagy rump steak. Yummy!
Guys, thanks for a great evening!