To tip or not to tip – that's the question. Well, it's a question I often get here on the blog and something I also wonder about myself. I know I'm supposed to tip in the US, and friends and foodies tell me that it's customary to tip 15-18% or more in the US and 10% in Europe, but we don't have such unwritten rules in Denmark. Or do we? That's what I would like to find out.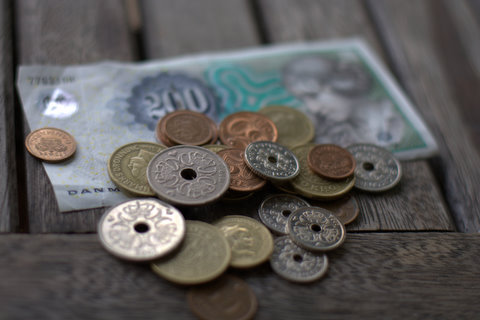 My problem with tips is that I'm always afraid of not leaving enough money on the table. I always feel uncertain about what I am signalling. If I tip a certain amount and then the waiter thinks "Oh, she was that unhappy with the service" I would feel really bad. Unless the service really were bad, of course.
Another thing: Why is it only the service you rate this way? What about the chefs in the kitchen, why wouldn't I want to let them know I much I enjoyed the food? Are their wages different?
Sometimes I tip, sometimes I don't. How much I tip also varies a lot. But when I do, it's usually because I have felt that the service or the experience as a whole was extraordinarily good.
But that's just me, what about you, do you tip?
I'm also curious to know what you guys in the business think about tips – what's a reasonably amount? What do you feel when the guest doesn't leave anything?
Please, enlighten me on this subject!