You know already that I took pleasure in dining at Pierre Gagnaire, which was my first 3* Michelin experience in Paris. I would like also to tell you about other great food experiences I had in the fantastic City of Light. During the last couple of months I have been to Paris twice: one time for business and another with my family. This is a wrap-up of both trips.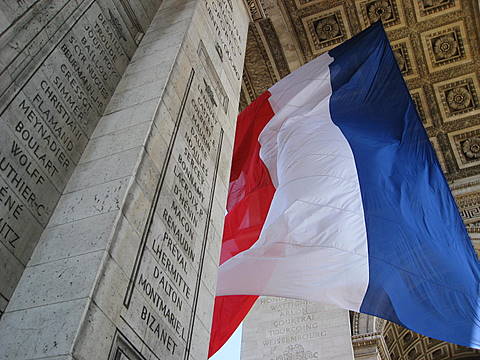 Willi's Wine Bar
In the low key end I highly recommend Willi's Wine Bar in Rue des Petit Champs not far from Louvre. It's simple food but very very good and you get a lot of value for not much money. And the wine list is good. I very much enjoyed the 2006 Joblot Clos des Bois Cheveaux Givry 1er Cru, which amazed me by the high amount of fruit, and its ready-ness after only two years surprised me. It was delicate, vivid, and the palate was elegantly nuanced and very well balanced with acidity and restrained tannins.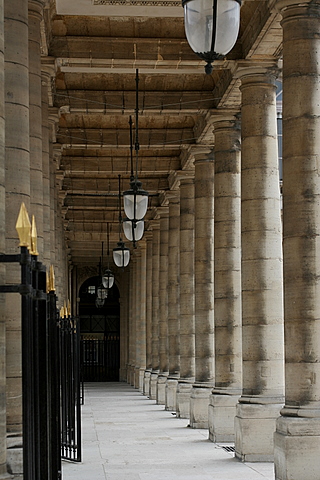 Food-wise Willi's offers modern interpretations of dishes with Mediterranean influences like octopus salad, crab brandade, fricassee of asparagus, artichokes & filaments leeks for starters, grilled fillet of sea bream, Bourbonnais roasted lamb, lie-de-vin guinea fowl from Burgaud as main courses, and you can have chocolate terrine or for example crisp praline with hazelnuts and caramelized almonds for dessert.
I have tried their boeuf Charolais twice because it was absolutely great my first time. I requested medium-rare and got exactly what I wanted. I love chewing beef and sensing the tenderness and the meaty taste of only barely cooked beef of high quality. Cooked like that the flavours are more preserved and the taste is pure. It's the combination of the meaty taste and meaty texture – perhaps because some ancient animal instinct awake in me, I wonder?
The second trip to Willi's Wine Bar was to celebrate my mum and dad's 25th anniversary. It was their first time in Paris and my mum's first trip to France. Ever, can you believe that? We therefore spend all the time exploring the major attractions including Louvre where I had actually never been. Mona Lisa IS a beautiful painting. I particularly liked the colours and the light about it.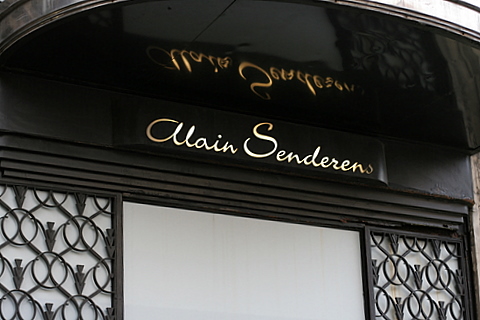 Senderens
I have a few friends in Paris – you know Laurent V already, but I also met up with Julot on my first trip and with Aiste on the second. With Julot it was kind of an disaster, but surely not his fault. Julot recommended me the 2* Michelin Alain Senderens and so I went there for drinks at the bar to meet up with him and his sweet wife Kjerstin to have dinner in the downstairs resto afterwards. Unfortunately, I didn't really got to try the food because a rude mussel which I ate at lunch in a town outside Paris totally destroyed that evening for me. It made me sick, twice, before I realised it was no good sitting in the restaurant when I couldn't keep any food inside me. But that was only after the kind Julot let me know that it was obvious I wasn't well.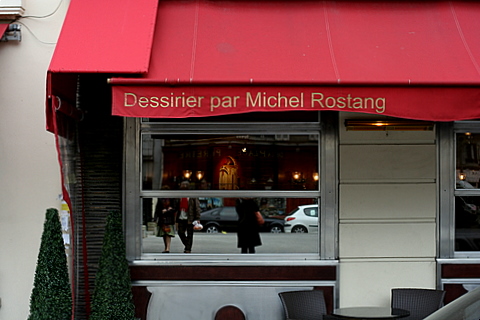 Dessirier
Anyways, I couldn't settle with just one high end dinner, so the next day after testing my stomach's ability with a cup of coffee and a croissant, I headed off for the 17th arrondisment and I took up Luxeat's advice on having oysters at Dessirier which it's owned by famous Michelin 2* awarded Michel Rostang. And what a great idea!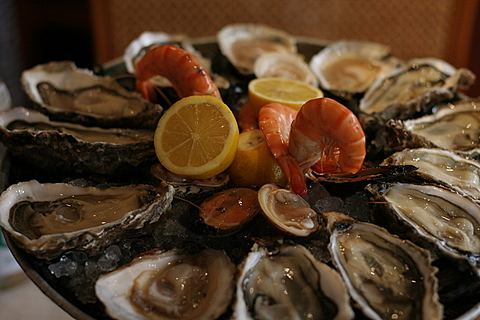 I ordered the biggest plate of many variant oysters from Marennes d'Orléron, Normandie and from Brittany. The oysters couldn't have been more fresh and delighting to me. I didn't eat the prawns though, and I actually think that the plate would have been even better without them decorating the centre. I'm not too fond of decorative food items. The food itself should be able to present an inviting look on its own. It was a total oyster gluttony. I was in the oyster heaven and so sorry that my sickness from the day before had turned my stomach into the size of a tennis ball and I therefore had to leave the plate partly undone.
This was sea urchin. As I don't speak French, the kind waiter had to gesticulate to me how to eat it, before I realised what it was and how to go about it. The sea urchin is soft in texture, a bit like a puree and the flavour is salt, earthy and a little bitter. I believe I need to have it more often to learn to really love it.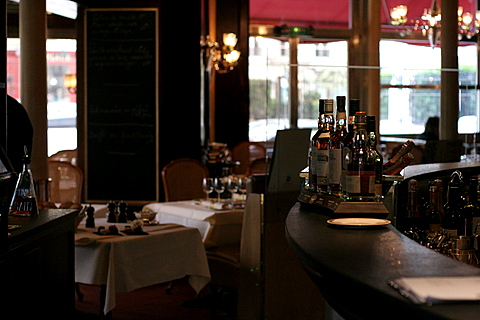 I especially liked the warm service from the staff who were very attentive with a humorous twinkle. If I get an oyster craving in Paris again I would always go there to satisfy myself.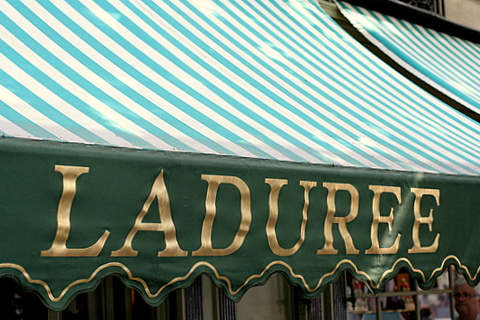 Ladurée
On my second trip, Luxeat and I finally met up after having known each other for about a year. I stumbled upon her blog when I was searching for some infomation about Le Clos De La Violette, where I went last year. By circumstance I never made it to Pierre Hermé but she recommended me Ladurée – I have such a sweet tooth – and I got to enjoy the most heavenly macaroons. It's amazing how much flavour the pastry chef can put into this delicacy. I bought a colourful box of various chokolate – nuts based ones and several with fruits.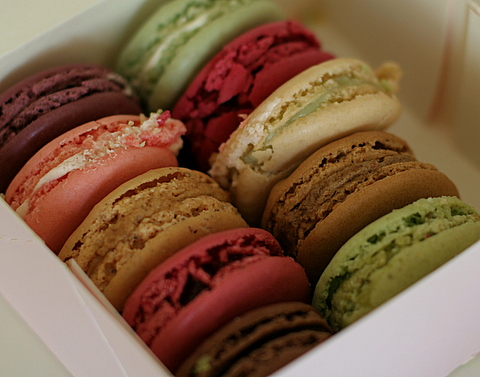 I am going back to Paris in September and I have already started to look forward to it. What prospect of having four months to dream and plan the next Parisian very good food dining!