I must share this with you. If this isn't gluttony, then I don't know what is. Four great restaurants in four days, how about that?
A couple of months ago I scheduled a weekend trip to visit a couple of restaurants, I'd never tried, outside Copenhagen. By coincident it happened that I would revisit my city's two best restaurants during the preceding two days and thus made this my heaviest gastronomical week to date.
Now I feel totally stuffed and sense a slight acidic activity in my belly. Why, oh why, did I have to guzzle that bun sprinkled with poppy seeds after having eaten the scrambled eggs, ham and cheese at breakfast? My goodness, I wish I wasn't this voracious…
Anyway, I shouldn't complain, because it's been a fabulous four days' adventure. Wednesday evening, I joined three good friends for a farewell dinner at Geranium, which was even more delightful than my first time there. I will do a short revisiting review in a few days. Stay tuned.
On Thursday, I had the day off from work to spend the whole day with my dear mum. I had insisted on taking her out to lunch at noma, but the experience turned out much different from what I had planned. What a pleasant surprise, not to reveal too much yet.
For years now, I have desired to dine at Henrik Pedersen and Vivi Schou's restaurant Babette in Vordingborg. Finally this past Friday I had the pleasure of being exposed to Henrik's familial friendliness and great professionalism. No wonder he won the price of best waiter at the Spiseguiden awards for 2007. What a pity that the Michelin Guide doesn't value restaurants outside Copenhagen. Vivi is a remarkable chef! And yes, I will tell you all about this fantastic night, which also provided me with my first Burgundy Grand Cru experience.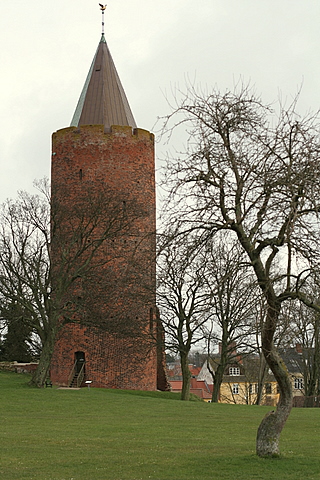 Vordingborg is also famous for The Goose Tower, and there is a nice view to the Faroe Bridge from it.
I have to warn you, though. If you ever dine at Babette and stay the night in Vordingborg, do promise that you'll make reservations at the Bed & Breakfast, which Henrik recommends. I'll try and get the name for you. I wasn't aware of it and from ignorance chose the most horrible hotel.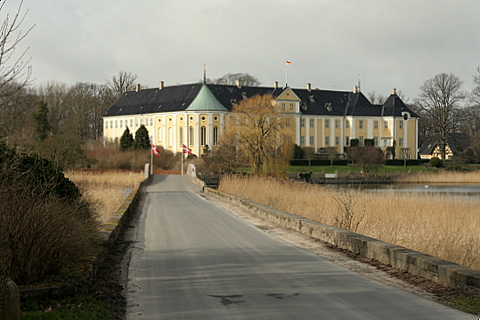 On Saturday I fancied a bit of historical and un-gastronomical cultural entertainment and went to see the beautiful castle of Gavnø, close to Næstved. Gavnø Castle has a beautiful garden full of flower beds, but unfortunately not in bloom yet. There were, however, a first evidence of spring forthcoming by a funny-looking shelduck taking advantage of one of the white females wandering about the garden. I imagine the beauty of red and yellow tulips and flourishing trees with majestic tree crowns and would like to return in a month or two to enjoy that.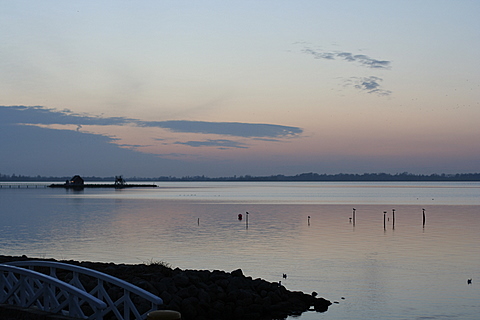 Next destination was the town of Holbæk, west of Zealand, to lodge at the Strandparken Hotel, which has a beautiful view of the Holbæk Fjord. Dinner was booked at the nice restaurant SuRi located at the harbour and offering not only a view to the water but also very good food, lovely oysters and, these days, a very entertaining service.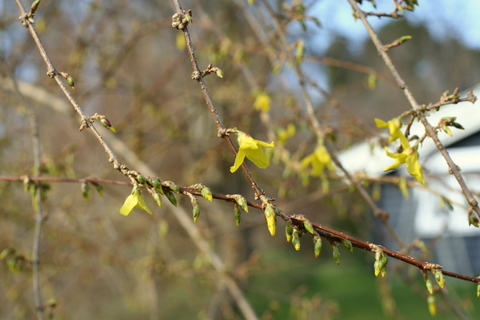 Full and happy (I must have gained 4 pounds, ugh!) I am enjoying the Sunday afternoon at my weekend cottage and musing at the past days' epicurean escapade. It's just lovely to listen to the birds singing and face the first yellow flowers on my forsythia bush.