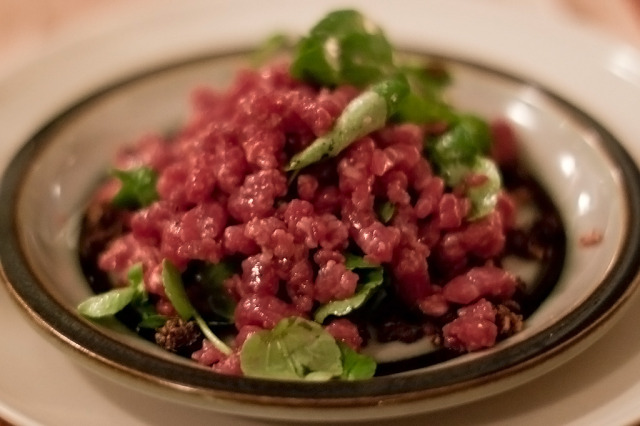 Just across the street from Relæ lies Manfreds & Vin. It's a modern gastronomic eatery and the first natural wine bar in Copenhagen with a world-class collection of non-sulphured wines. Several of the chefs are trained at Noma and the kitchen focuses on the finest local vegetables and is in constant development.
The interior is rough in the trendy Berlin-ish way, and tables are small and put very close together. It may not be the place for intimate conversations, but what you get instead is high-end quality and techniques combined with very low prices and a cozy atmosphere.
The small set of a la carte dishes or a 7-course set menu features starter size dishes perfect for sharing across the table. Consider it Danish avantgarde tapas.
I love that the teams behind Relæ and Manfreds have the courage to do things their own way, serve the the kind of food and wine they find interesting themselves and do it in a way completely free of any dogma.
NB: I've filed Manfreds & Vin under Reasonably Priced as the food is indeed inexpensive and of great value, but please notice that some of the wines by glass can be quite pricey.
Contact Information
Manfreds & Vin
Jægersborggade 40
2200 Copenhagen N Phone: +45 3696 6593