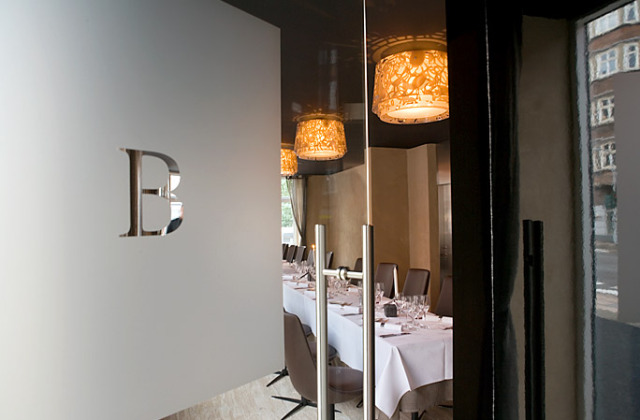 Michelin *
Formel B still holds one star but has changed the concept since its beginning as French-inspired conservative gourmet restaurant (please note: my blog post from 2007 on Formel B was written about Formel B as it was then). It's still top notch food but the price level has dropped to that of a good bistro. The more casual style suits the place and the people so well and I can't recommend Formel B highly enough.
There's no tasting menu anymore. You just select whatever you want amongst the 10+ different salty dishes plus several desserts. Each dish comes at equal price (verify on their website). Quality-wise Formel B is in the gourmet class.
Four times I have dined here and the food is simply outstanding. It's still more classic and leaning towards French Traditions and Formel B is one of the best places if you fancy foie gras!
Open Monday – Saturday, dinner (double seating)
(Photo courtesy of Formel B)
Contact Information
Formel B
Vesterbrogade 182
1800 Frederiksberg C Web:
http://formelb.dk
Phone: +45 3325 1066
1 post on Formel B