The second stop on my summer trip to a couple of the best German restaurants was at restaurant La Vie, run by head chef Thomas Bühner and his charming wife and hostess Thayarni Kanagaratnam. The restaurant is based in the beautiful medieval town of Osnabrück. Bühner opened here in 2006 by moving the entire team from his previous 2 stars place La Table in Dortmund, which he had run for 14 years prior.
Working experience from Jörg Müller on Sylt, Harald Wohlfart at the Schwarzwaldstube and numerous awards like e.g. Chef Of The Year in the German Gault Millau in Nov 2005 and Meal Of The Year in Germany in 2008 warrant Thomas Bühner's talent, but it wasn't until a few days ago that he was finally awarded the maximum 3 stars in the German Michelin Guide 2012. I'm glad that the guide's cadeau to La Vie coincides with this blog post, for the experiences we had that day at La Vie absolutely call for three stars.
This post is part one of the description of my trip to Osnabrück. For full disclosure I must state that I was invited to Osnabrück by La Vie.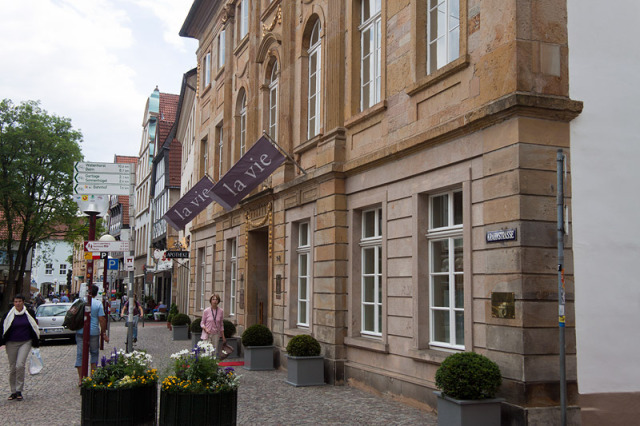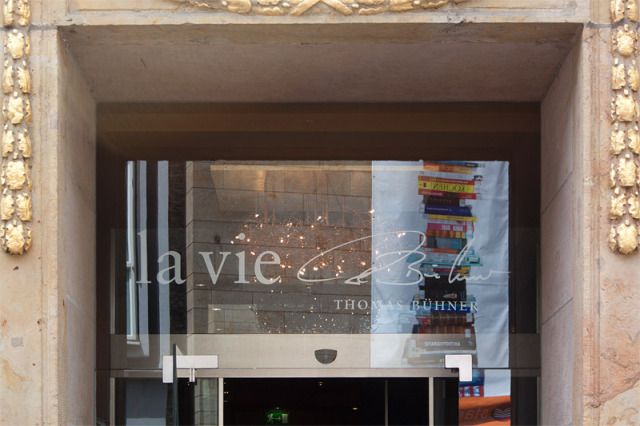 We arrived in Osnabrück at lunch time on July 7th and checked in at the rustic but nice Romantik Hotel Walhalla very close to the restaurant. I had an appointment to meet Mr. Bühner for a chat and then the plan was to have dinner in the restaurant in the evening. However, the hotel staff informed us that surprisingly Mr. Bühner had (also) prepared lunch for us!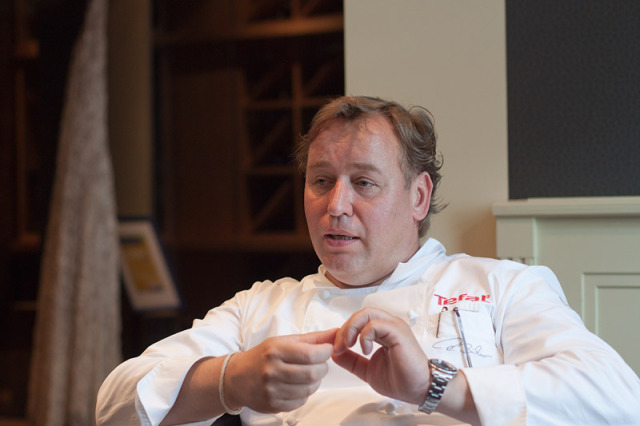 Mr. Thomas Bühner
I met Thomas Bühner in the lounge of the restaurant and over a glass of champagne we chatted about the history of the restaurant and the fact that it was by chance that Bühner became a chef in the first place. For a detailed description of Mr. Bühner's curriculum vitae I recommend reading highend FOOD's post here.
Bühner also informed me that he just two years ago got an opportunity to grow vegetables, fruits and herb nearby. He kindly invited us to join them in the garden for the harvest after lunch. Naturally I accepted that. In my mind's eye I was seeing a small garden within the city, only a few minutes walk away. I was in for a surprise, though…
We then moved to the downstairs dining room. I liked the ambience of the room which was pleasant and elegantly designed and quite modern. Maybe not a interior style that I would prefer – having a preference for the more simplistic Scandinavian style – but it grew on me during lunch.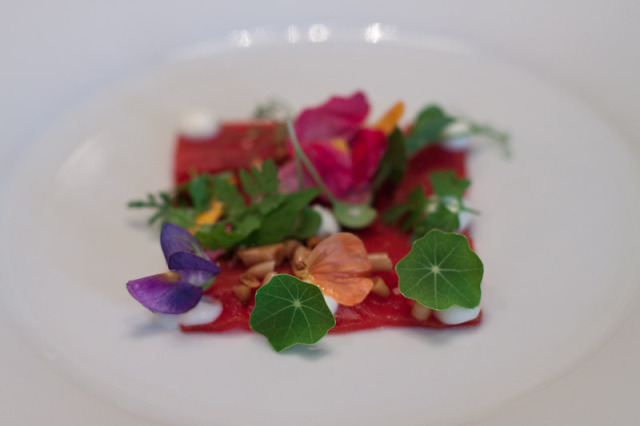 Carpaccio from (smoked) watermelon, creme from parmesan, pine nuts, balsamic (- inspired by Andoni Aduritz, Mugaritz)
The first course was formed by a squared piece of dehydrated, owen-baked and smoked watermelon that almost resembled meat in texture and in look. In fact it felt a bit like meat too, in the mouth. There were sweet tones to the taste and the pine nuts were quite dominant but not overdosing. The herbs were refreshingly balancing it all and provided different nuances in the taste like licorice or perfume. Absolutely stunning and from that moment I knew that I was in for something quite extraordinary. The refinement, the elegance and the degree of perfection put into this, and following, courses were astounding.
We were offered wine to accompany the food but with the the garden walk and dinner ahead of us I preferred to simply have another glass of champagne. Sorry no notes on that.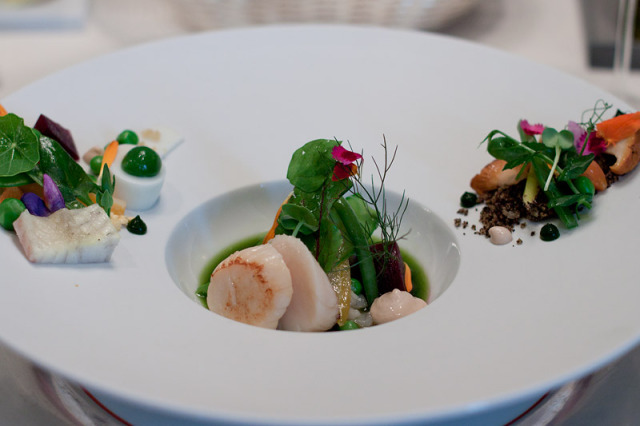 Summer salad  liquid, saffron, white & green asparagus, coquille Saint Jacques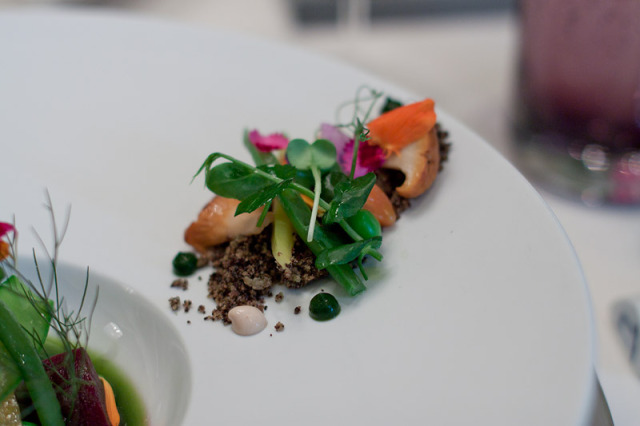 Sommer salad liquid – close-up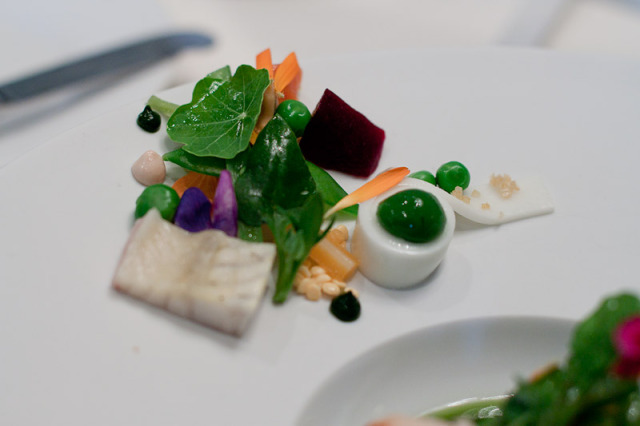 Sommer salad liquid –  close-up
Then second course was super-complex, so beautiful and outstanding. Just look at the incredible degree of detail in each of the three mini-courses on this plate. Just the look of this plate tells you the story of a kitchen with absolute control, but also harnessing a creative spark that adds freshness, life and spontaneity.
The eel had an acid note – probably vinegar –  to it and so it wasn't fatty as eel sometimes is, but fresh and delicate in taste. A kind of a funny combination with the fresh scallops but it worked. The basil flavour was strong but still restrained and so not too dominant. There were delicious chantarelles and the mushroom powder was to die for.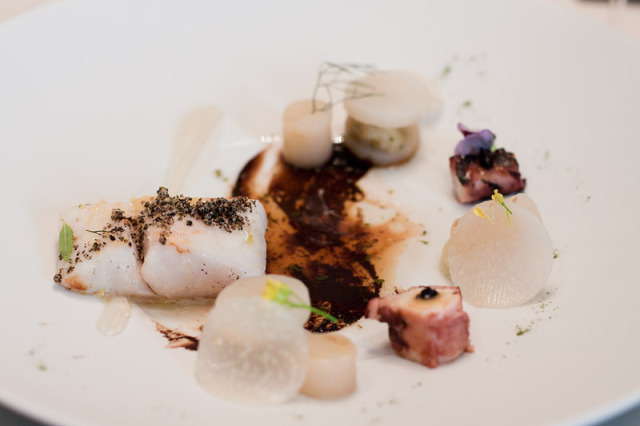 Loup de Mer & pulpo, marinated and boiled cabbage and verbena
In contrast to the perfectly arranged entries, the fish was like an expressionist painting in subdued colour. The motion of the plate when being served made the sauce and the balsamico mix in a mesmerizing way. Not that there was anything random about the presentation of this dish, of course. Bühner doesn't do random.
I love sea bass and here the quality of it, as well as the octopus, was superb. Asian notes characterized the flavour but in a subtle way and paired with slightly crisp kholrabi and the intense octopus that gave some structure and power to it. Masterly Chef Bühner had used the balsamico to control the acidity of the dish. Quite simply an outstanding dish.
So far the menu had offered a showcase crescendo and I wondered what would follow next.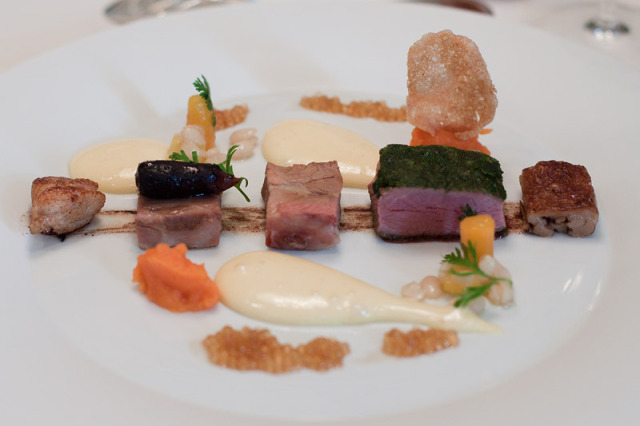 Lamb from beginning to end: Sweetbread, neck, shoulder, tail, rack with misocreme
When the waiter announced the nose-to-tail (literally) lamb plate I was a little reluctant to start eating, as lamb is not my favourite thing. But I always want to taste it, because I really hate to be picky about food. So, I started with a little bite of each lamb piece. Thank God I did because this turned out to be a wonderful dish. First of all, there was no "wool-iness" to it, neither was the sweetbread too fatty, but just perfect. The rack was so tender and the taste was of each part of the lamb was pure and delicate.
The orange ginger and carrot purée was quite strong and added some sweetness and spice to balance the meat. You know, the delectableness of it actually came as such a big surprise to me that it completely overwhelmed me and even wetted my eyes! Never in my life had I imagined that I would be crying over a lamb dish. But this was amazingly good.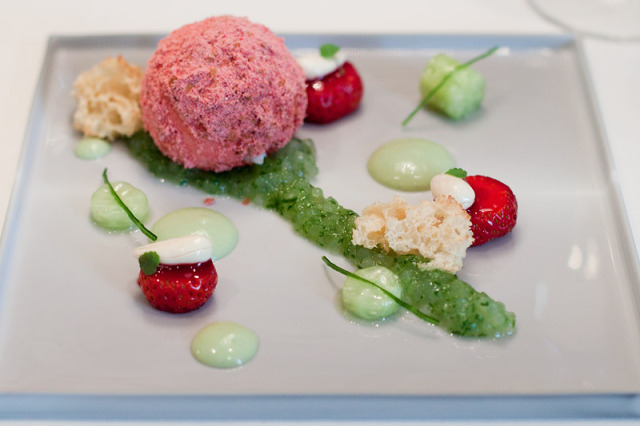 Iced strawberry, cucumber & tapioca of woodruff
So, the next course was dessert, and just as I thought that it just couldn't get any better, I simply got the most perfect delicacy of strawberry, woodruff and cucumber. I love woodruff and cucumber with desserts. The freshnes of the woodruff combines so beautifully with the sweetness of the strawberries. Again, a complex dish, but also again, Bühner show immense restrained and a  proven ability to control the flavours.
Wow! I was astonished at the delightness of this lunch. Most of the dishes were of a complexity of highest degree, but mastered brilliantly in order not to loose focus or confuse the diner.
An important factor to me was also the immense beauty at each serving. It intrigued my eyes and made me want to throw myself into the dish.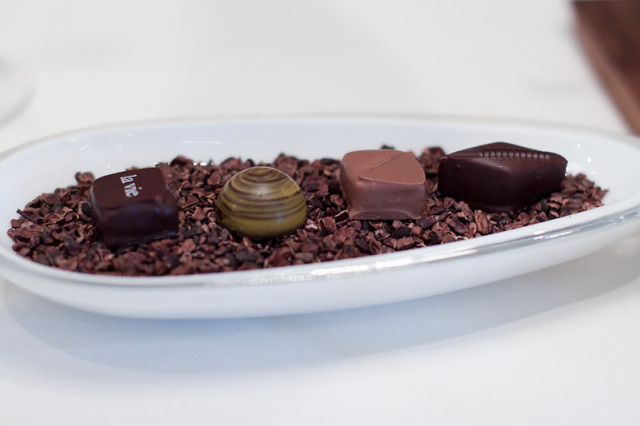 After a short but strong espresso to pull me back to reality, Mr. Bühner asked us to get ready for a trip to the garden and 15 minutes later we were in his Mercedes together with two chefs on our way out of town to what proved to be the kind of garden that shouldn't really exist outside movies.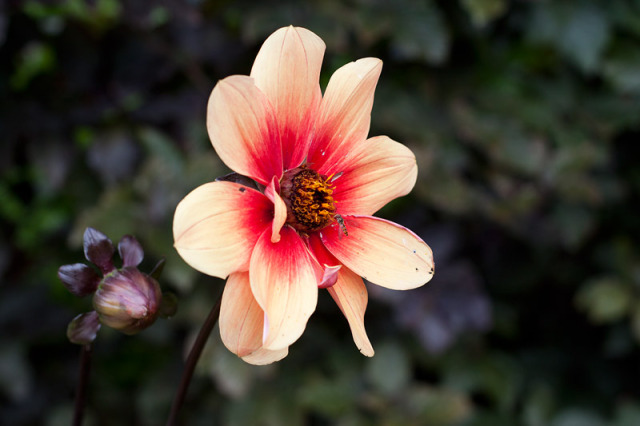 Now, the kitchen garden of Ibbenburg isn't your average vegetable garden. It is huge, perfectly groomed and boasts a mix of flowers and vegetables. It truly is a wonderful place to be.
It was a beautiful  sunny day, hot and a bit humid. We met briefly with the host and owner of the castle and then the chefs started to collect produce and herbs for the kitchen.
In the meanwhile I strolled around, captivated by the beautiful colours and the scents, enjoyed the calmness and quietness, feeling almost like a kid again. It's the most beautiful vegetable garden I've ever been to.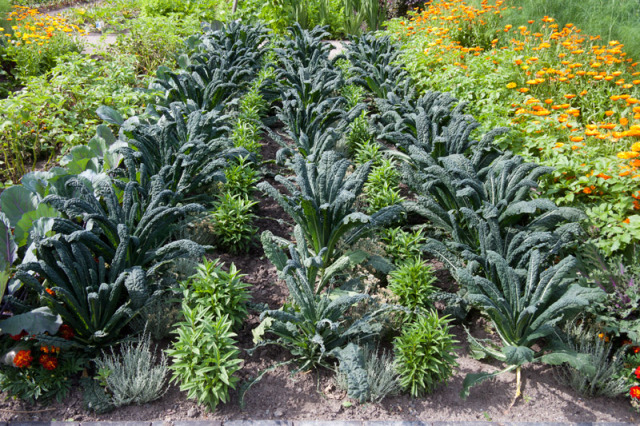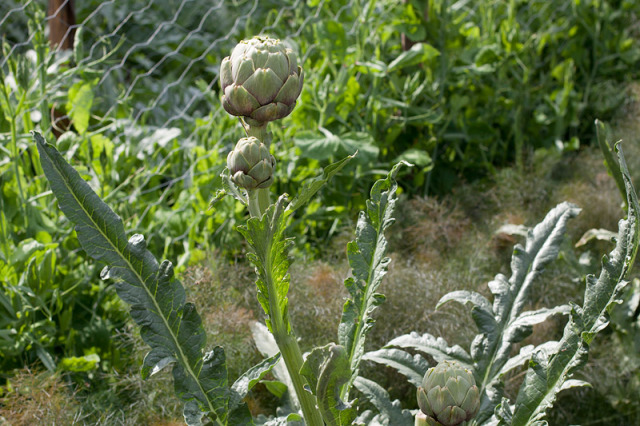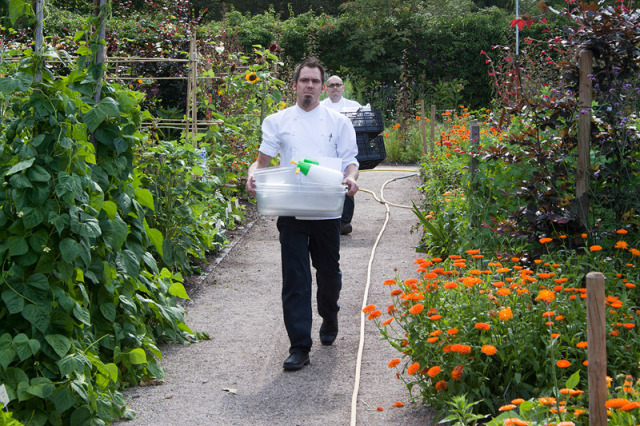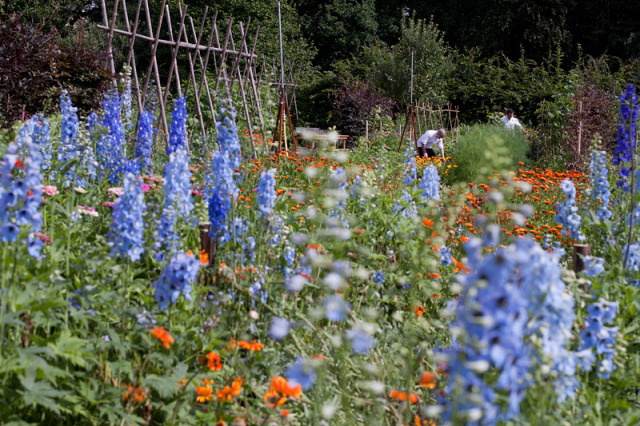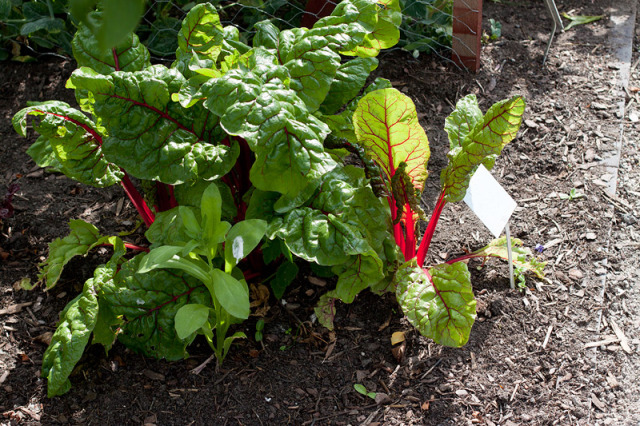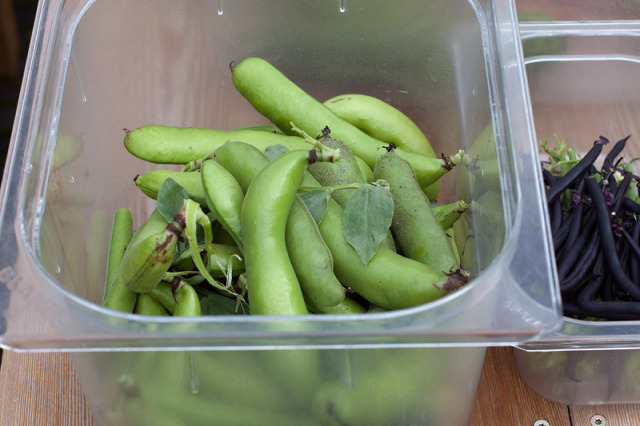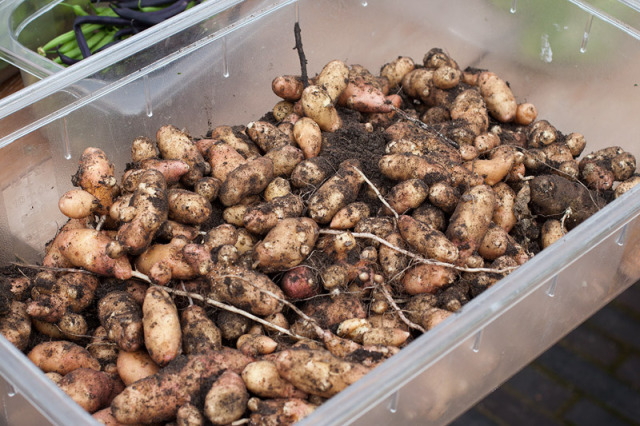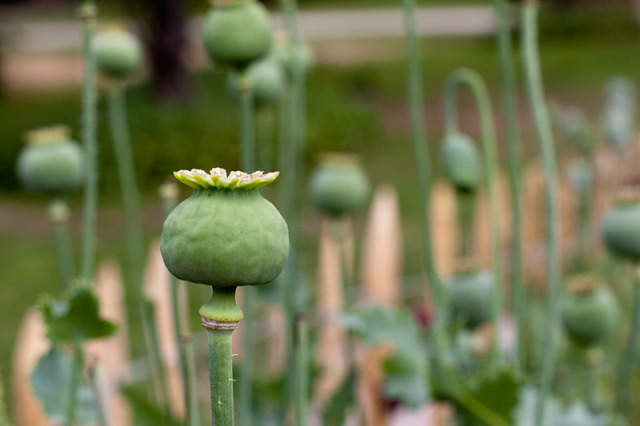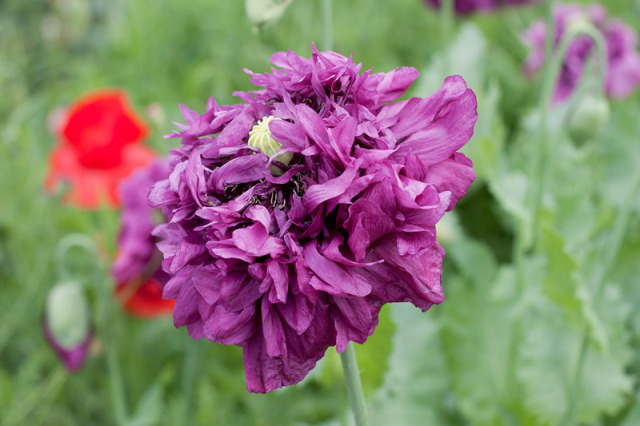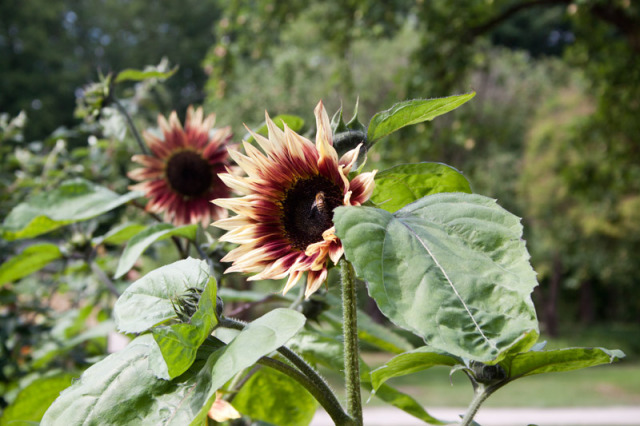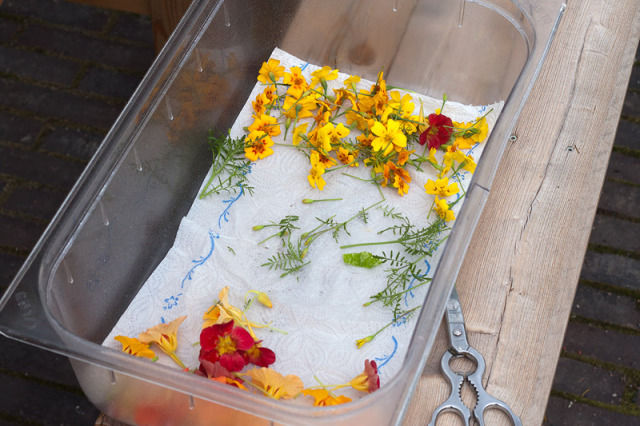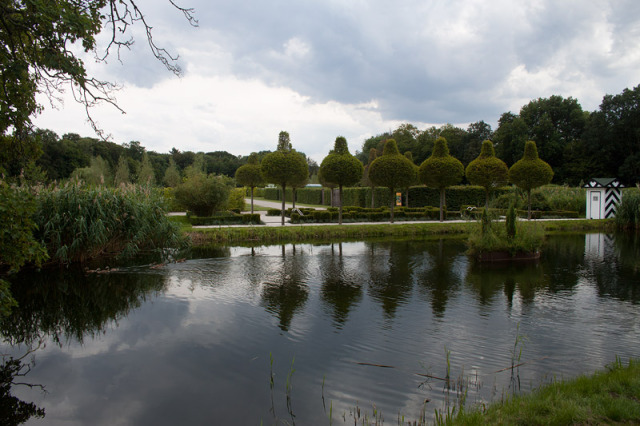 Mr. Bühner also walked us through a guided tour around the castle and surroundings. When we returned to our starting point he served chilled sodas that he had brought with him from the restaurant.
The car was packed with vegetables, herbs and flowers for the evening's service, and it was soon time to go back to city to prepare for dinner. Read on here…