I have just been visiting the North Carolina state and the first evening when I was very tired after many hours of travel, I ate this Kobe burger at the Umstead hotel bar. It was so good that I had it twice. Well, on two different occasions.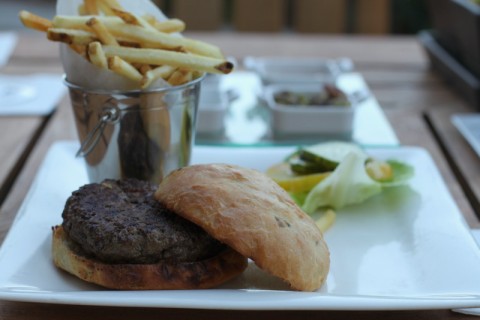 The burger came with a very soft bun and homemade pickled cucumber, a salad leaf, a tomato slice, crispy thin cut French fries generously salted and with mayo, mustard and ketchup on the side.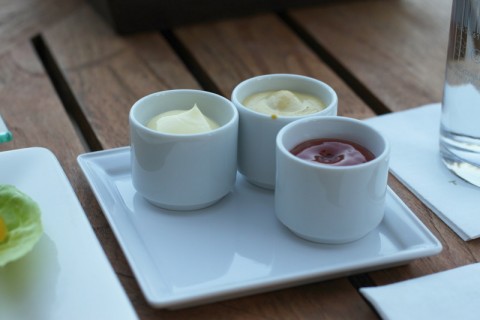 The Kobe beef was so full of taste. Most burgers don't offer much taste with the meat itself. This intense but delicious meat flavour combined with the soft bun was what really made this burger stand out.
The 25 degrees Celsius outside on the terrace at 9 pm in the evening, the view to the lit up fountain in the front and the park behind it certainly didn't make the experience any worse.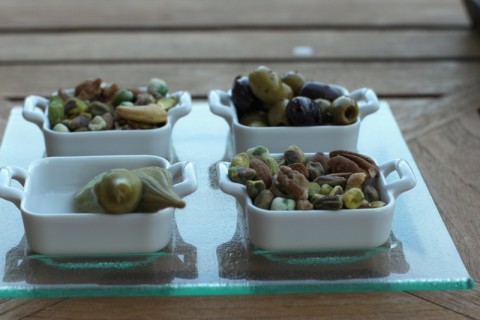 Oh, the mixed snacks of different kinds of nuts, olives and especially the pickled okra that accompanied my drink were awesome.
I was afraid that it was just jet lag or exhaustion that had lulled me into liking this burger so much, and so I came back a few days later to make sure it wasn't. The pics here are from my second visit. Both times I asked for medium-rare cooking, and both came well-done, but that really didn't matter.