I have a weekend cottage. I love it there. It's the complete opposite of my everyday life in the city. I find nature, peace there. It's by the fiord, close to the water. The house has a big garden, where I try to grow a rose plant, a honeysuckle and to keep some of the weed out.
There are also a few fruit plants. Wild raspberries, blackberries, strawberries, red gooseberries. And a plum tree.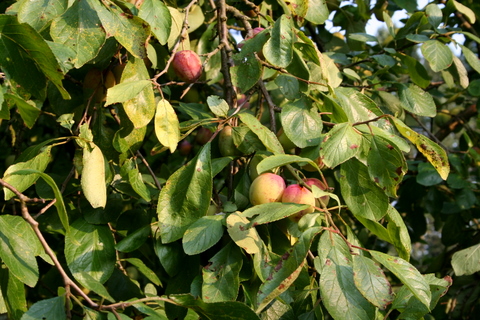 This year there are many plums on the tree, and I have been too busy doing other stuff and so haven't managed to muck out the branches. The result is that the tree looks like a tired old man who carries loads of groceries home from the market. Some of the branches are almost touching the ground.
This weekend the first few plums were turning ripe. Time for harvesting. Yummy. I've been nursing the tree, removed the moss from it's roots, done something about my bad conscience, an attempt to let the tree know that I'm still around. Naive enough to visualize it will hugely affect the extent of my crops.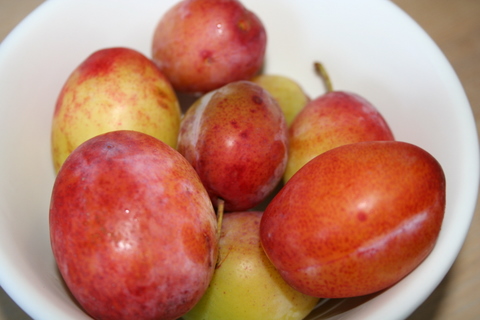 While gathering musty and bad plums and picking the few almost red and ripe ones I discovered the weirdest plum I have ever seen in my life. It looks like it's yearning for something, I don't know. I bet it's the most peculiar plum you've also ever seen. And I therefore couldn't resist sharing it with you. Here it goes: