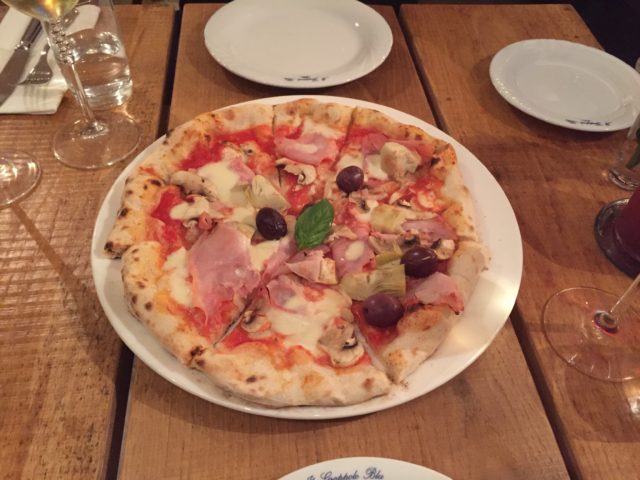 Besides serving some of the best South Italian cuisine in town, Il Grappolo Blu also makes one of the best pizzas in town. So, it's only fair to list this place both under medium priced and reasonably priced restos, as a pizza and a beer will not set you back more than DKK 180,-.
And the pizza is really, really good – best in town IMHO. Pizzaiolo Mario is born and bred in Napoli, has trained with Marco Amoriello, and his pizzas are the real deal made from the best ingredients. Try the classic, simple pizzas or Mario's own inventions, like the "Mario" or the one with truffle and potato. They're incredible.
If you're suffering from gluten allergy, fear not: Mario and Alfredo spent months developing a dough for a tasty, gluten free pizza. I've tried it, and it's really, really good. Staff is very friendly and it's just a nice place to be, no matter if you're in for the full Italian dinner or just a pizza.
Contact Information
Il Grappolo Blu – La Pizzeria
Vester Farimagsgade 35
1606 Copenhagen V Web:
http://igb.dk/
Email:
igb@igb.dk
Phone: +45 33 11 57 20