Two weeks before Rasmus Kofoed won gold at Bocuse d'Or 2011 I visited his and Søren Ledet's restaurant Geranium in the new location at the top of the H-tower of Parken – Denmark's national stadium.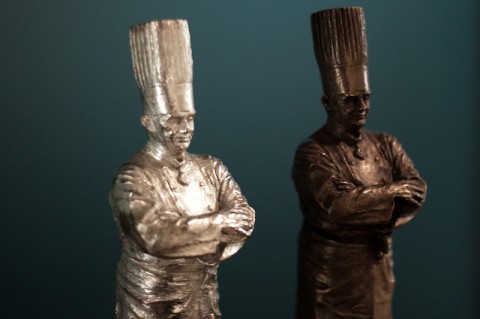 The dining room is absolutely stylish, cool and beautiful. It's dominated by dark colours, anthracite marble, ceramics, silver and steel. It's a completely different look compared to the romantic setting of the old place. Geranium has become an internationally styled, world class restaurant with it's own elevator to lift you up to the 8th floor. All the luxury reminded me of Per Se in NYC. It was utmost delicious to sit in the lounge part of the restaurant, eat the nibbles and gaze at the tables, the semi-open kitchen separated from the dining room by a glass wall and the giant bar where the waiters prepare wine and stuff. Taking in the setting. Anticipating.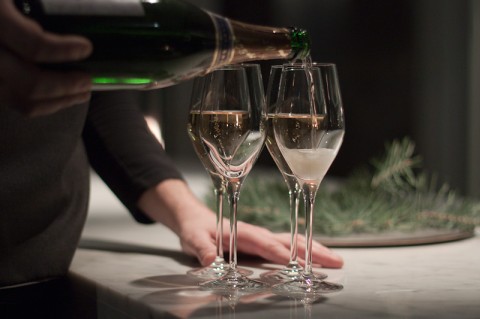 A wonderful 1996 Beaufort, Millésime, Brut Nature, Polisy, Champagne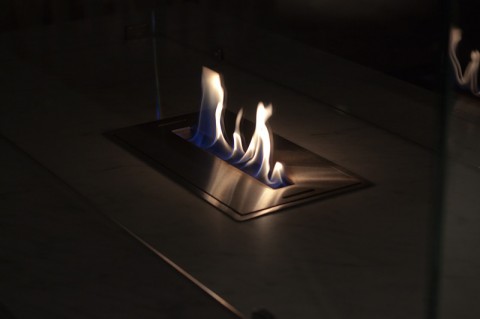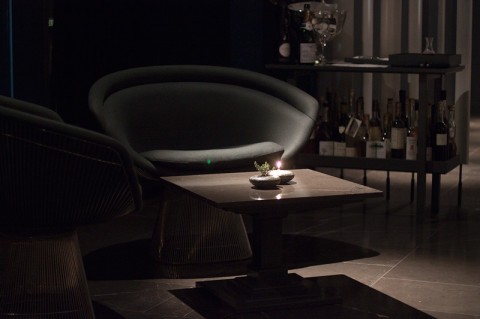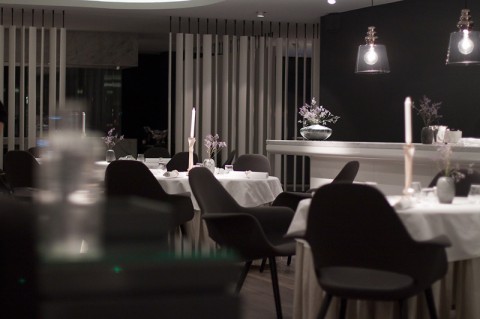 Charles Eames' Organic Chair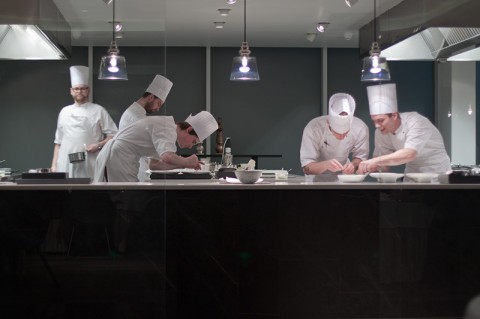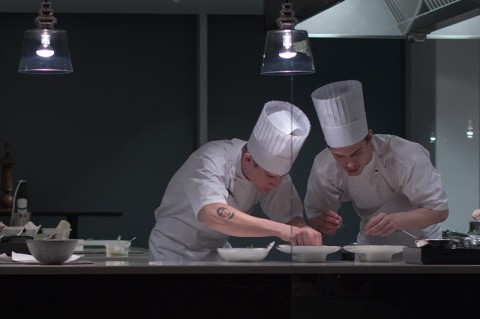 Carrot and sea-buckthorn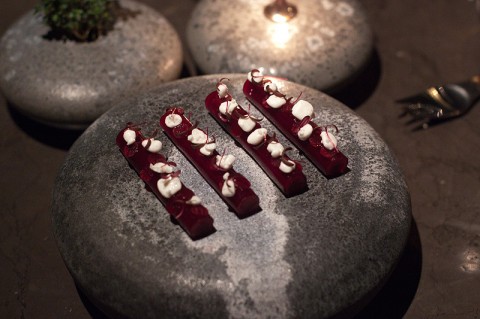 Beatrout and cottage cheese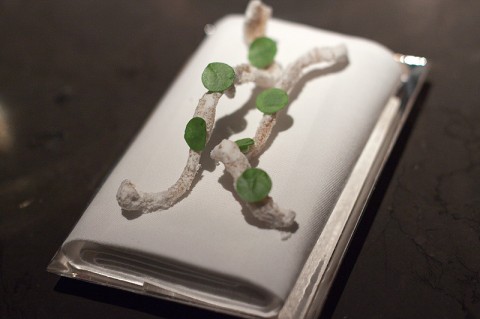 Crispy pork ear, vinegar and spinach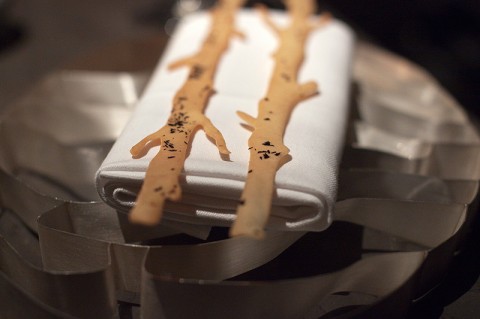 Cheese sticks with…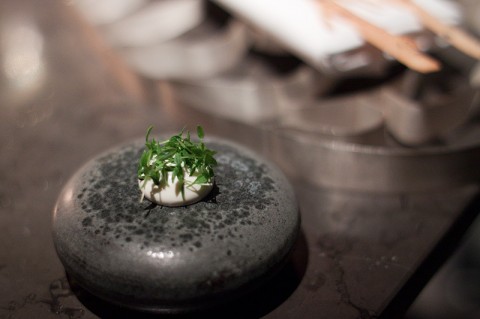 Ramson onion and parsley shoots dip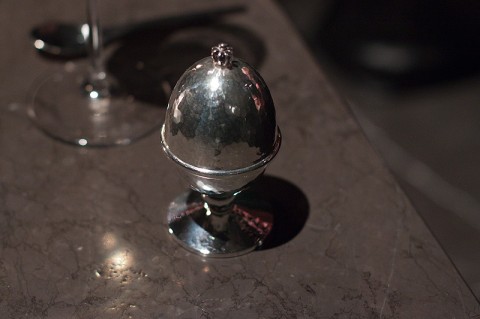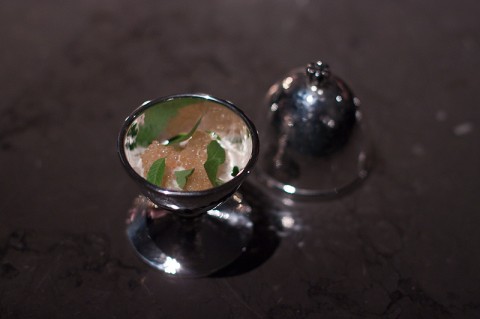 Crab, fish roes and verbena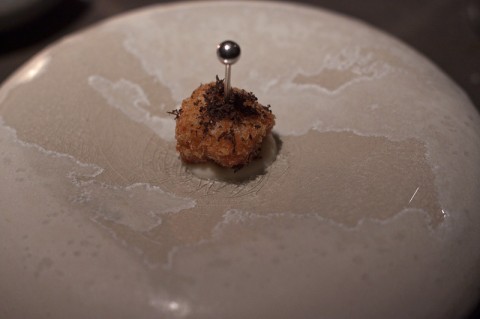 Celeriac, sweetbread and truffle
As I like to celebrate Rasmus' fantastic achievement of winning gold Bocuse d'Or 2011, now that we are still sensing the moment of success here in Denmark, I've decided not to spend weeks writing a long post, but instead showing you images of the  22 stunning servings and just comment on my overall impression.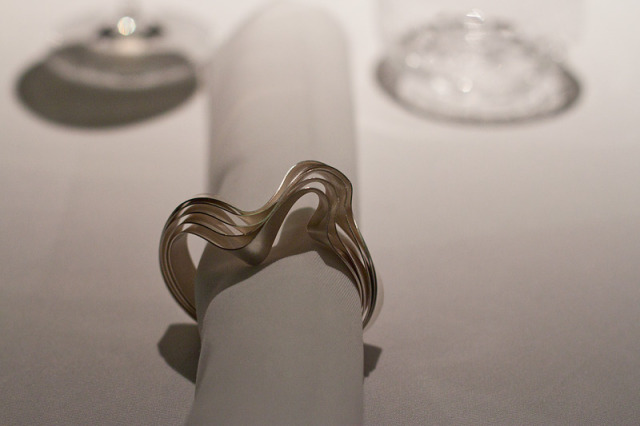 Where the decor of Geranium has changed quite a bit, the style of the food still reflect delight, beauty and refinement. But the food also presented a touch of something more complex and feminine, I feel.
Rasmus interest in vegetables is evident: Five courses were vegetarian.
We drank a few whites by the glass and complemented with some bottles of our own.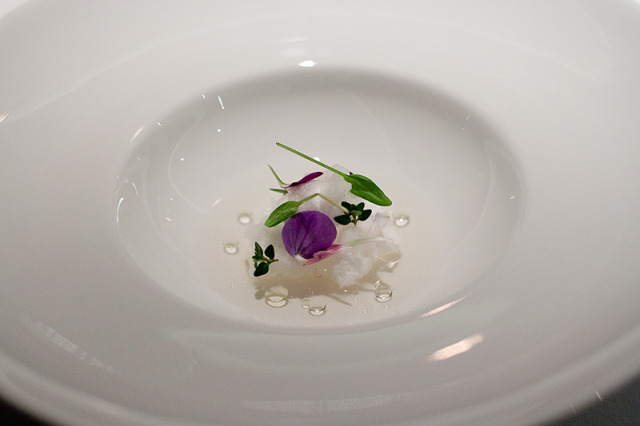 Cold tomato juice, ham, sour and wild flowers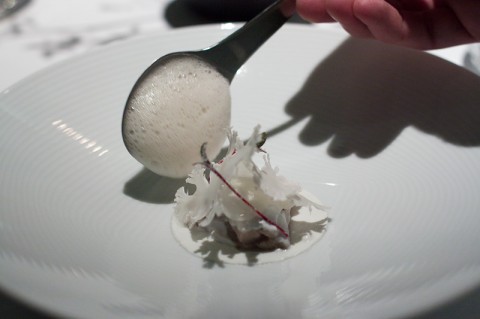 Oyster, cauliflower and smoked cheese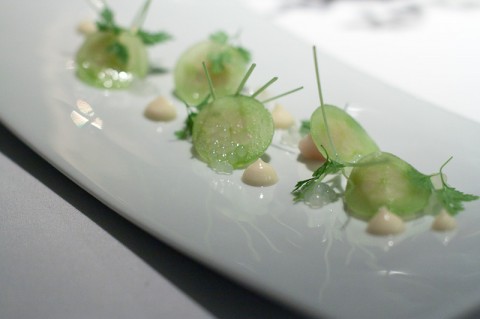 Small scallops, horseradish, chervil stems and cucumber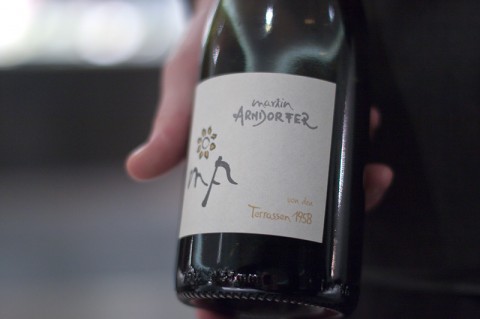 2009 Martin Arndorfer – von den Terrassen "1958", Kamptal, Austria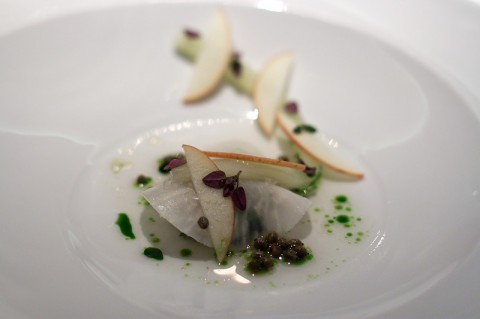 Celery and celeriac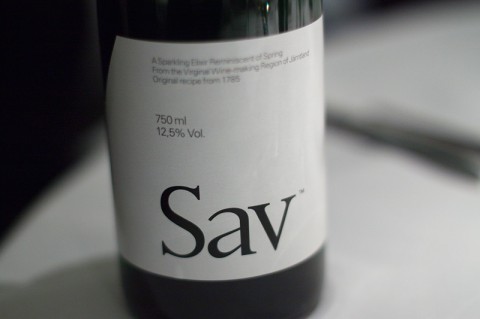 Sav – Fermented birch juice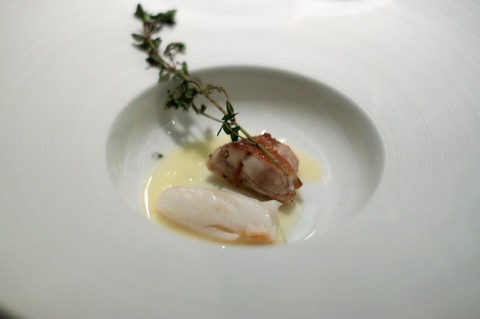 Chicken wing, langoustine, juniper and buttermilk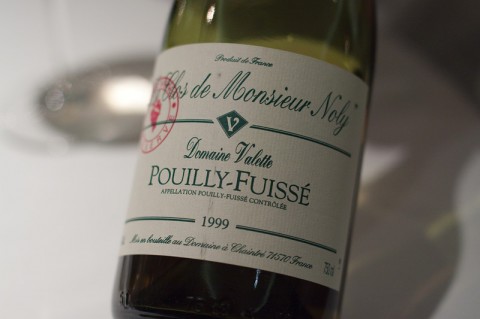 1999 Valette, Clos de Monsieur Noly, Pouilly-Fuisse, Macon – fantastic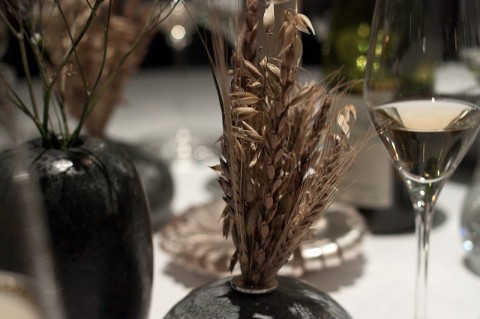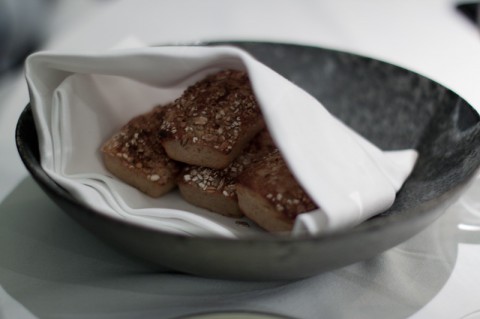 Bread – the only bread we were offered the whole night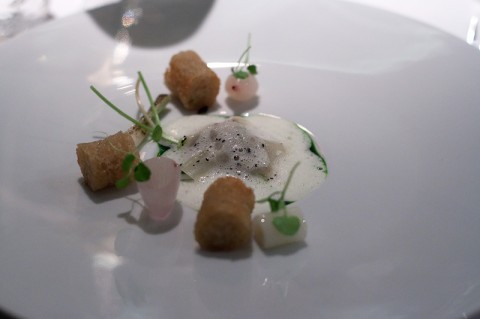 Grain two ways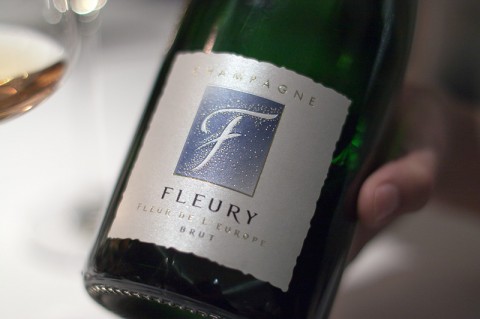 Fleur de l'Europe, Fleury, Champagne – very nice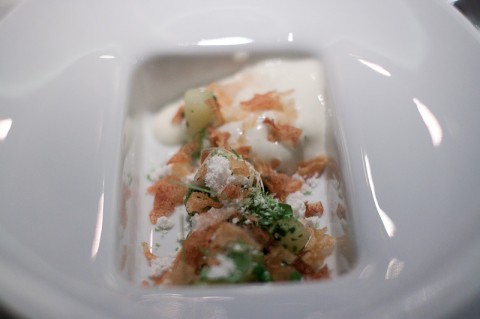 Lightly smoked potatoes, dried peas and lovage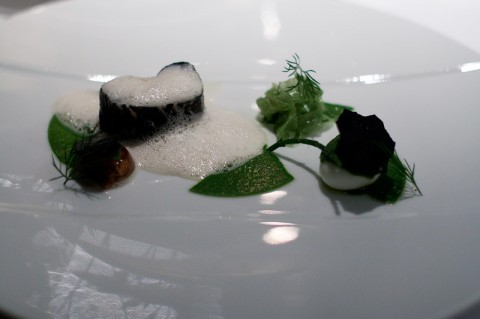 Monkfish with element of the sea and the beach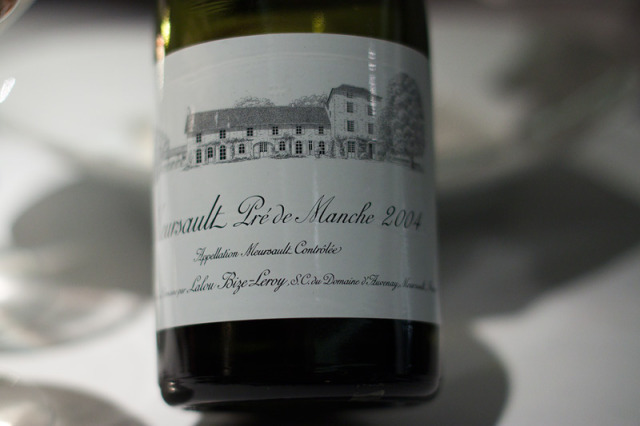 A gorgeous 2004 Domaine d'Auvernay, Meursault, Bourgogne. Love and loved it. (Our own bottle).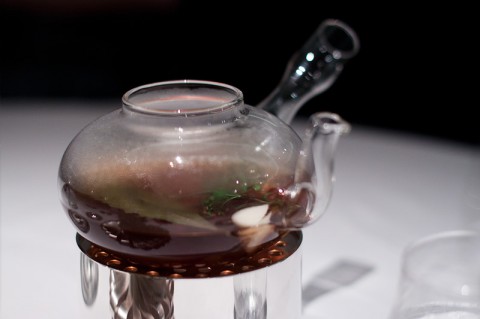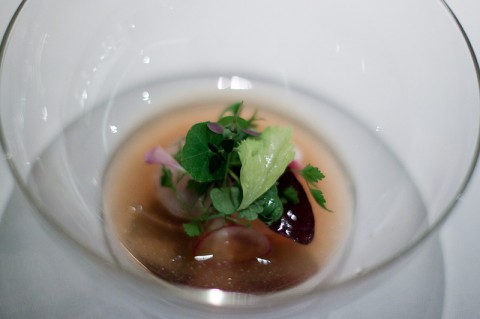 Herbs' garden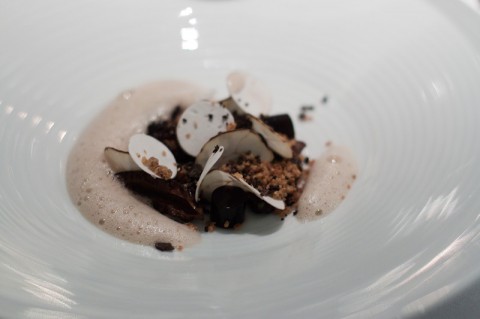 Wild and pickled mushrooms with chestnuts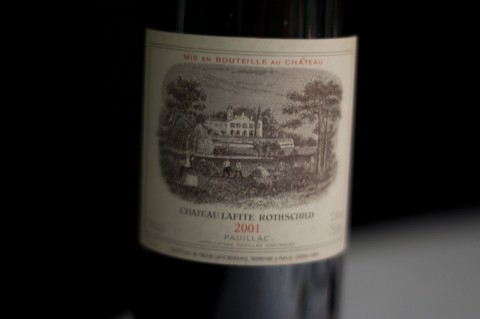 Our own bottle, again;)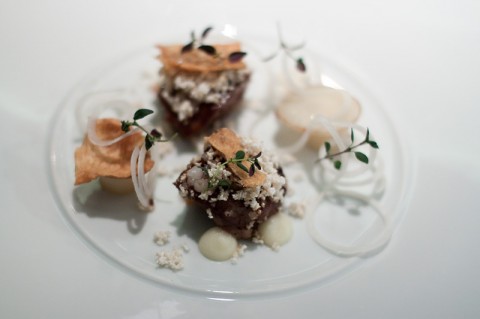 Pork jaw, raw crispy and cooked Jerusalem artichokes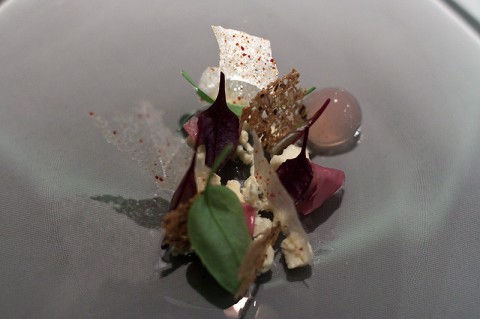 Danish "Blå kornblomst" blue cheese with pickled hip rose and hip rose vinegar. Beautiful!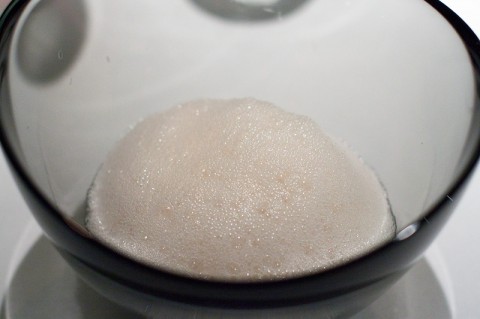 Biodynamic apples foam
Cheep milk's yogurt and the scent of pine needles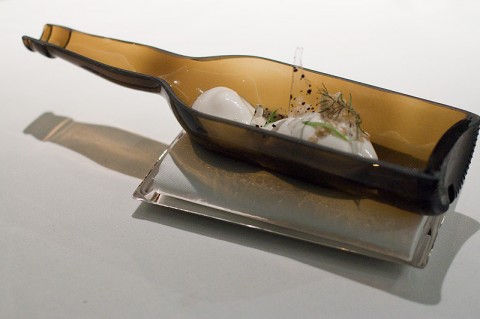 Elderflower beer and pickled elderflower, herbs and taste of licorice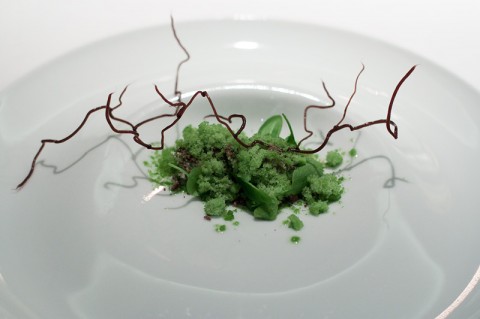 Wood sorrel and woodruff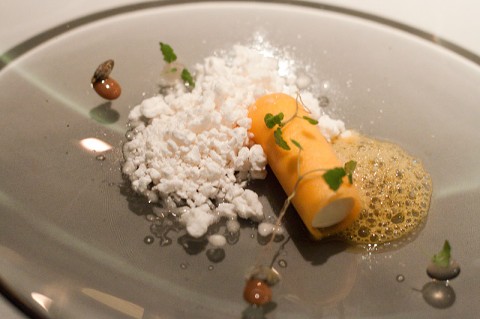 Pumpkin, cloudberries and stems of lemon balm
2006 Möbitz Gewürstraminer Berrenauslese, Baden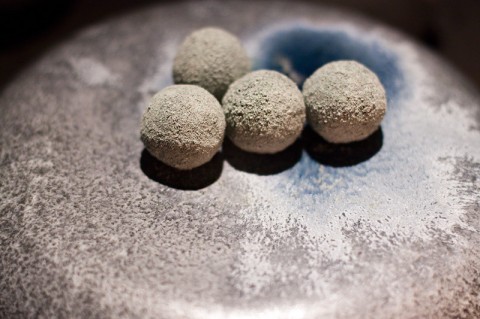 Petit four
Each dish was perfectly seasoned and balanced, and the meal as a whole was masterly composed. Charming and sweet service. Truly perfection. I'm so happy that Geranium is back!
Congrats with the triumph!
Thank you, everyone!