On Thursday 2nd of August I celebrated my birthday at restaurant Geranium. The light that night was just incredible. Having a glass of champagne in the lounge area, we witnessed the beginning of what would become the most stunning sunset that month. As dusk fell over Copenhagen, we were seated at our table. To one side we had the beautiful twilight view towards the western parts of Copenhagen with the huge neo gothic Grundtvig's Church in the horizon; to the other the we could see into the busy, but very orderly, kitchen separated from the dining room's marble, mirrors and white panels by a large window pane. In the back, behind the chefs constant moving about, we glimpsed Rasmus Kofoed's three Bocuse d'Or statuettes: One in bronze, one in silver, and one in gold. In their own somewhat arrogant way, they stand there with their arms crossed, keeping an eye on the stoves as to remind everyone, that this place is something truly unique, and that only the best will do.
Besides Kofoed's incredibly sharp and precise dishes, Geranium also differs from most modern Copenhagen restaurants in being truly luxurious in its interior design. It's not vulgar in any way – and compared to French or German gourmet restaurants, it's still best described as minimalistic. But in the decor of Geranium you will find little of the typical Nordic austerity and more of a modern, international, very self confident style. Few would suspect that the decor of Geranium and Noma is in fact done by the same interior architect, the very skilled Signe Bindslev Henriksen, who is also responsible for the chick look of Restaurant Geist. Geranium is a very nice place to be.
Now, I think I'll let the photos speak for themselves. Kofoed's food is not just very, very tasty – it's also so incredibly beautiful. I can only hope that my pictures do the dishes justice.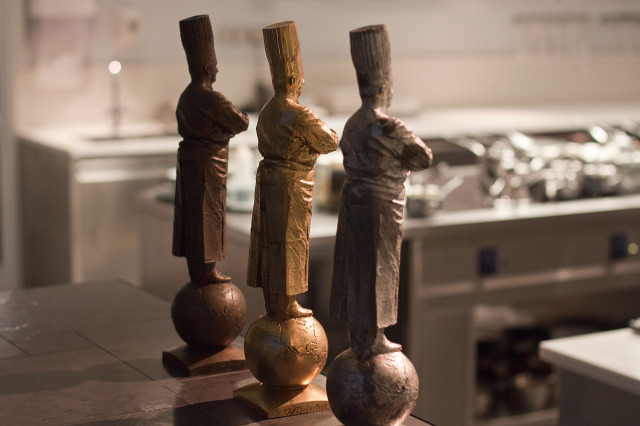 Bocuse is watching over the stoves.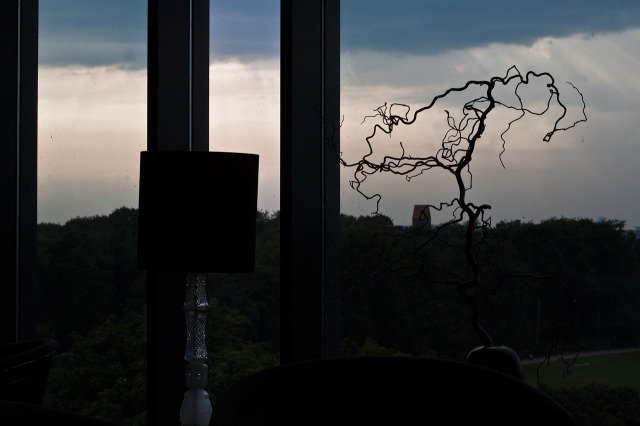 The view from the restaurant at 8th floor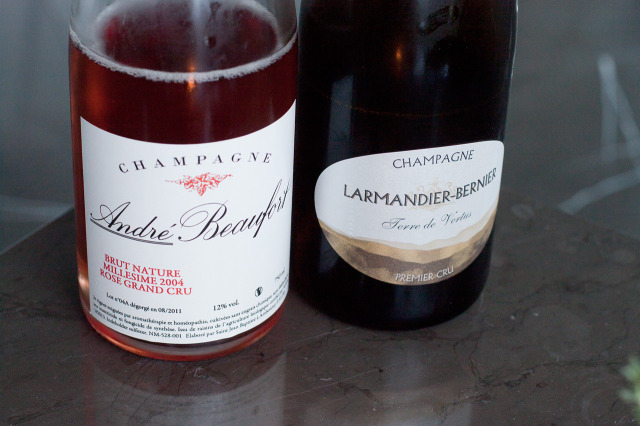 Champagne for accompanying the snacks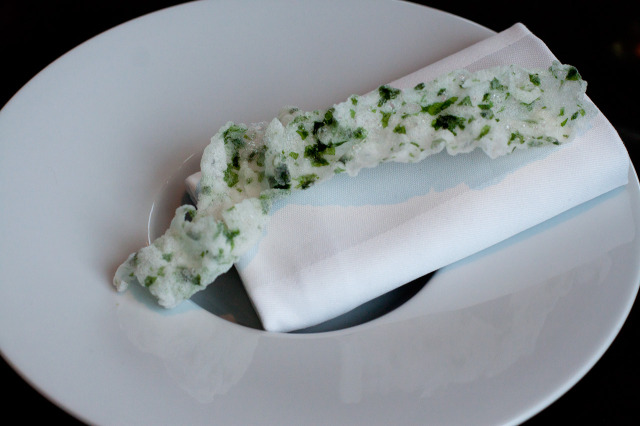 Potato crisp with seaweed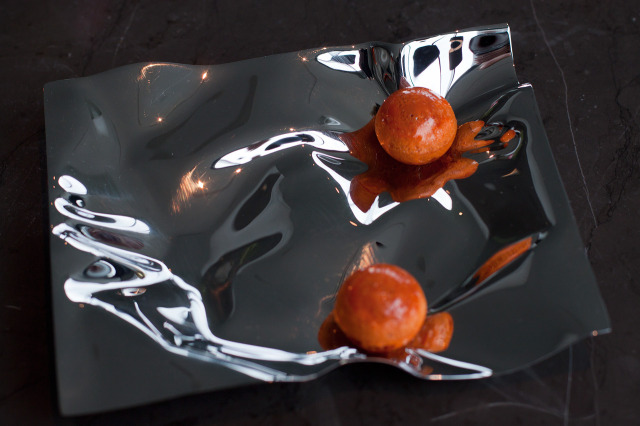 Carrot and sea buckthorn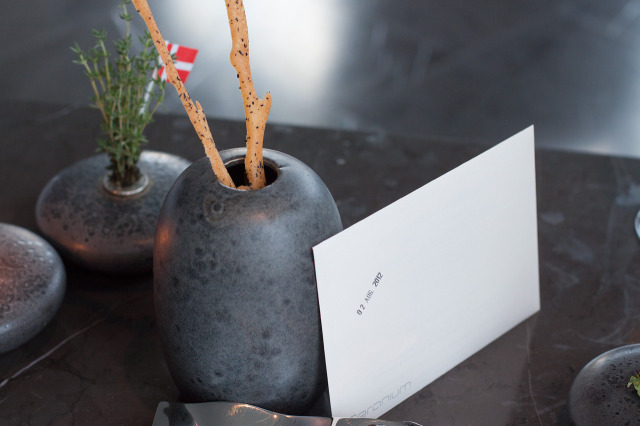 Vesterhav cheese and ramson onion
Tube of dried apples and dried flowers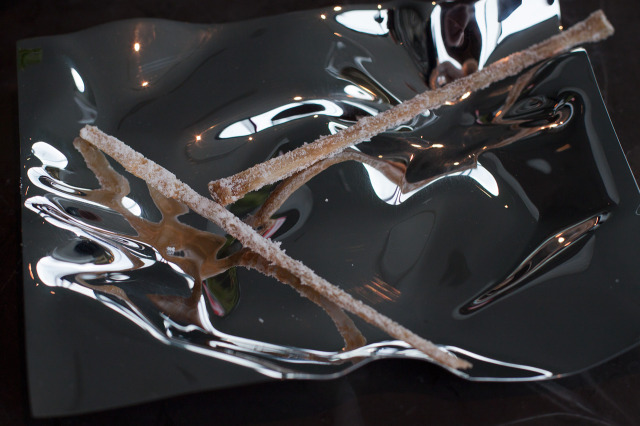 Crispy pork's ear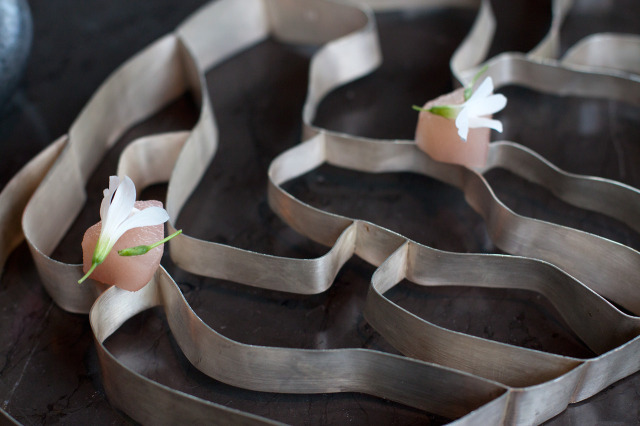 Fermented pear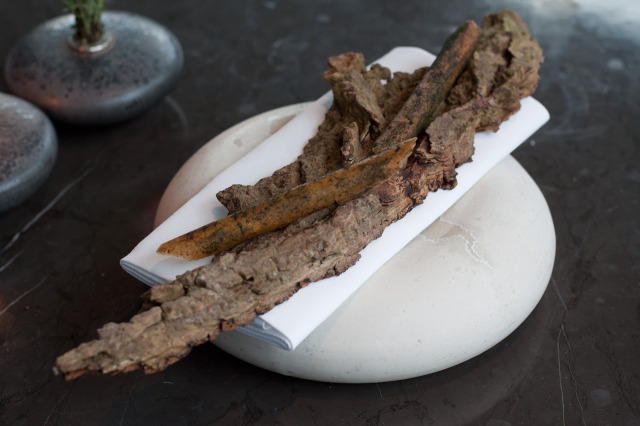 Bark shaped rye bread porridge – fragile and crispy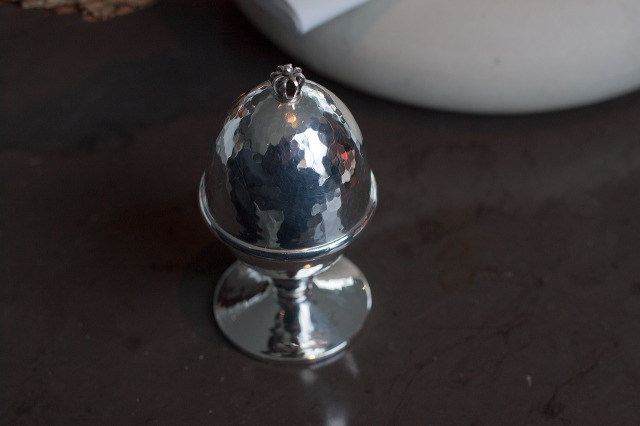 Silver cup by Danish George Jensen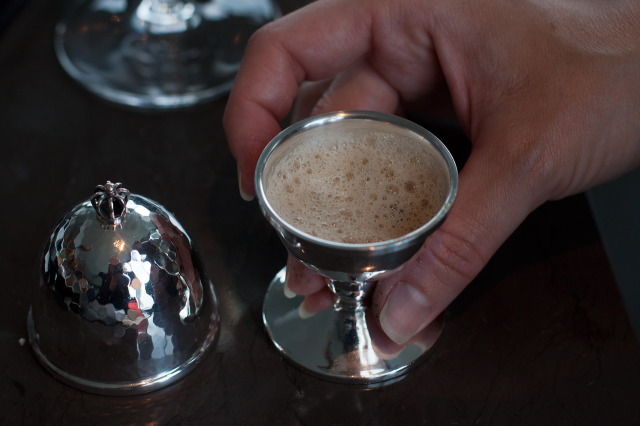 Mushrooms – ceps in form of soup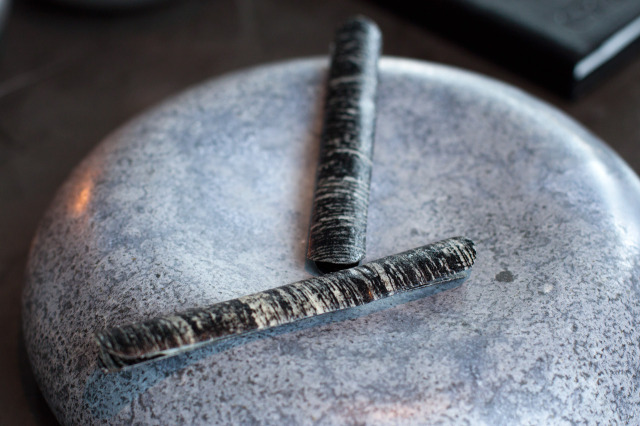 Razor clam
– incredibly beautiful as well as tasty. Served on this plate makes just perfection, doesn't it? Just amazing.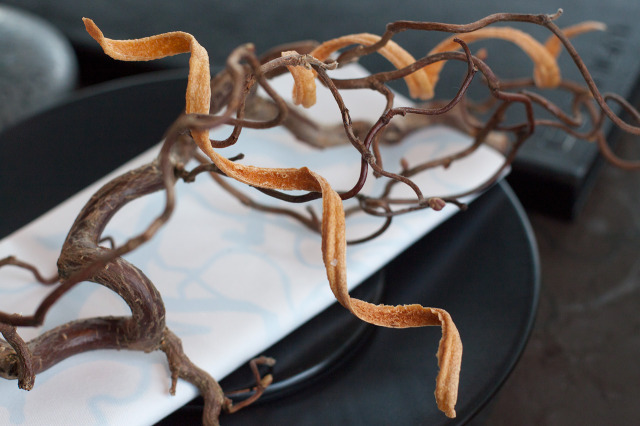 Jerusalem artichoke as wood with walnuts oil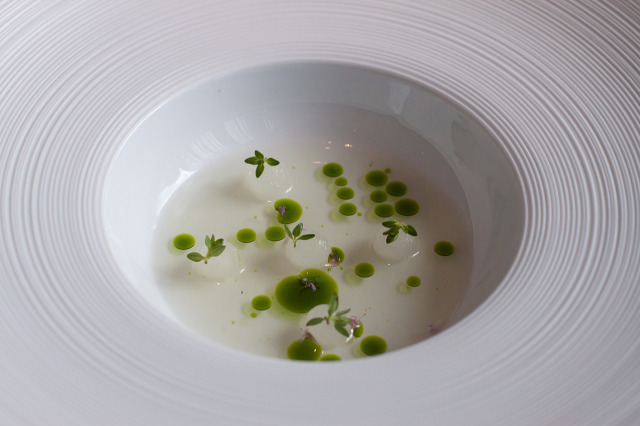 Ham as gel, tomato juice and thyme flowers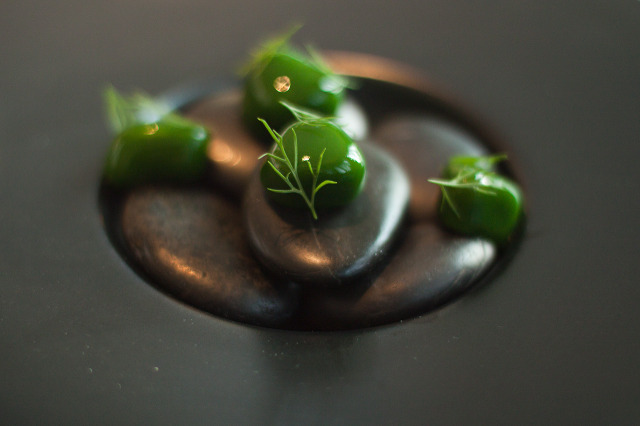 Dill stones….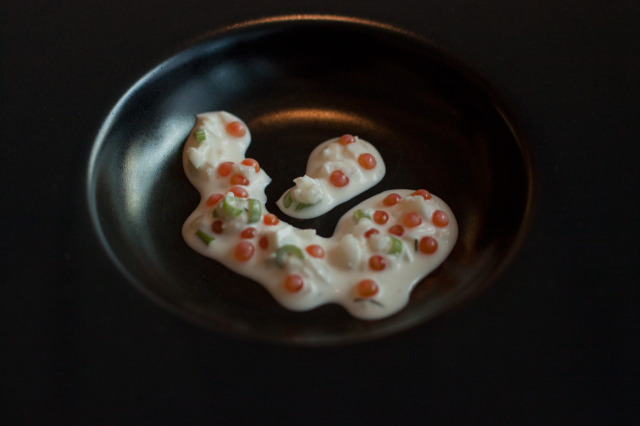 …with fermented vegetables and salmon roes
The green jelly stones had a fantastic smooth coating and were filled with warm-smoked salmon. The fermented vegetables provided acidity to balance the rich salmon.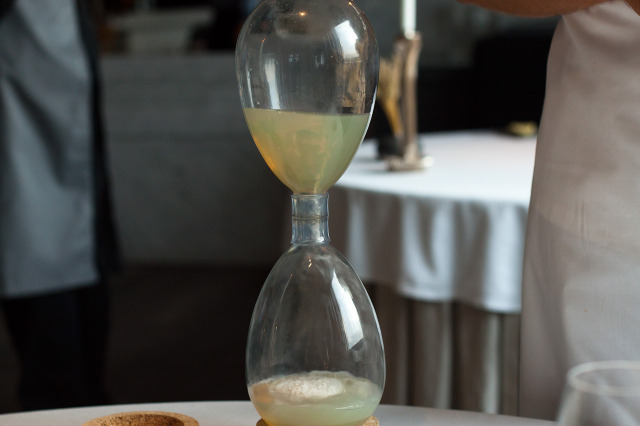 Sentiments of the sea
Shrimp, mussel, sea weed and other fruits of the sea were poured over with mussels juice. By sloshing the juice around in two flasks the same way seawater moves when hitting the shore, Chef Kofoed oxygenated the juice before pouring it. It might sound a bit silly, but I don't care: The taste of this dish was like a walk on the beach on a windy day where you almost taste the salt with the wind. So light and delicate, so sea-ish. This was a brand new dish that wasn't even in the menu yet. I hope it is now: It was excellent!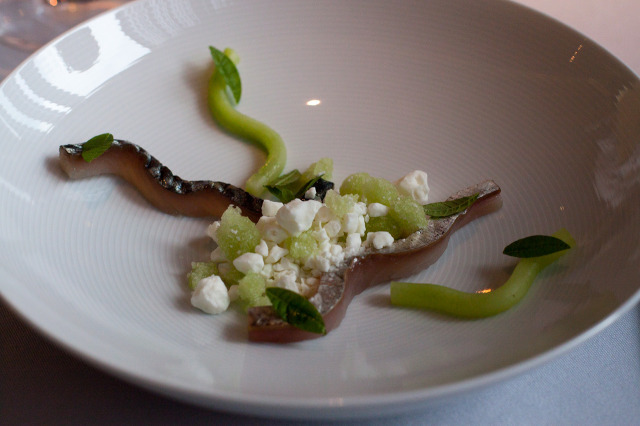 Salted mackerel, cucumber and verbena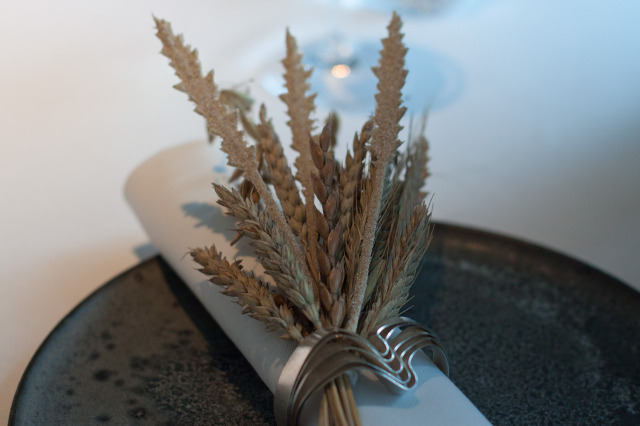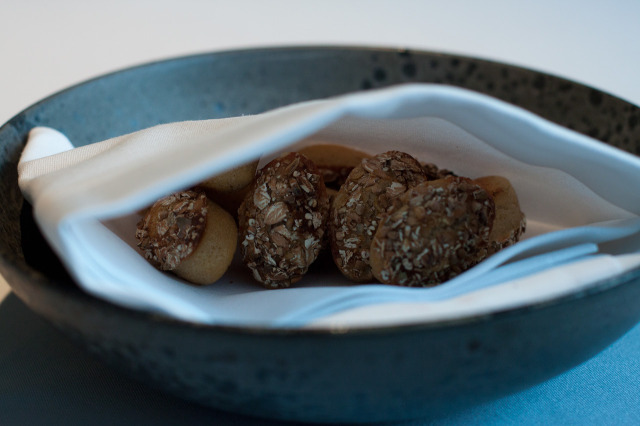 Bread made of old cereals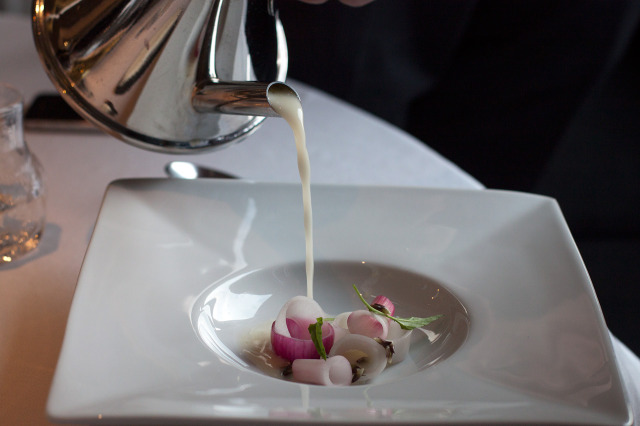 Different sorts of onions and melted hay cheese…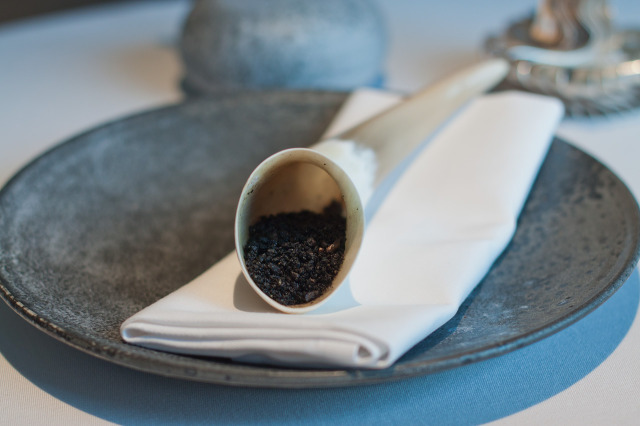 Poured over with bread crumbs.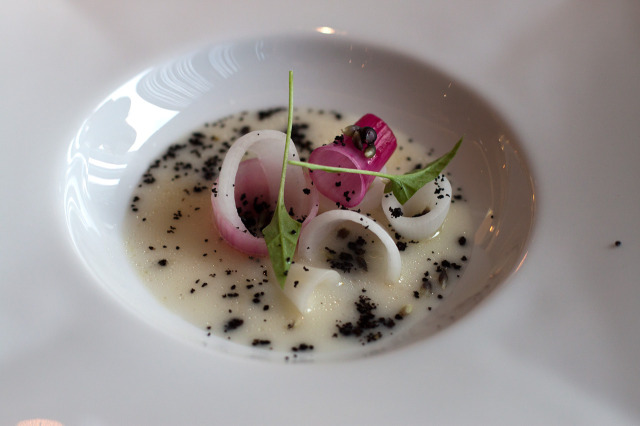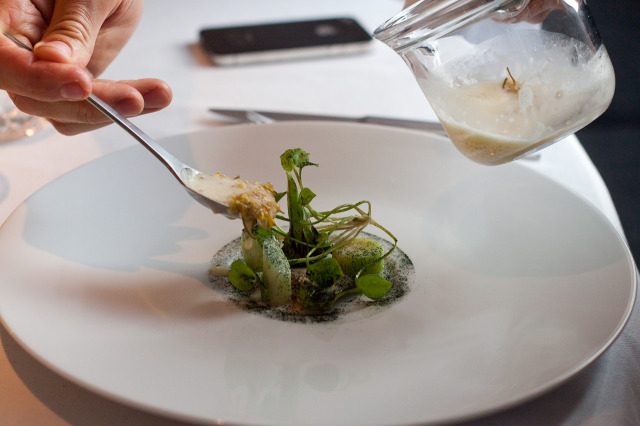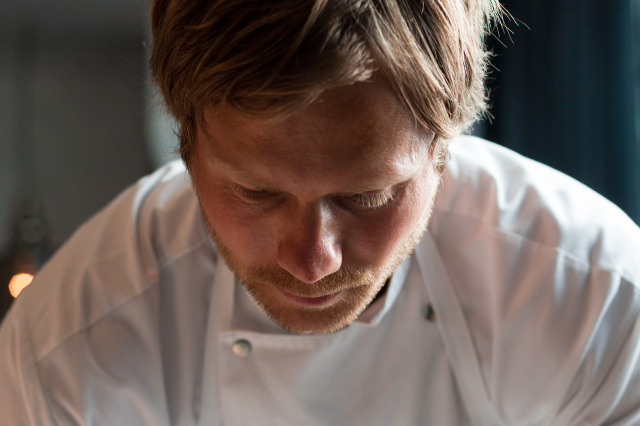 Rasmus Kofoed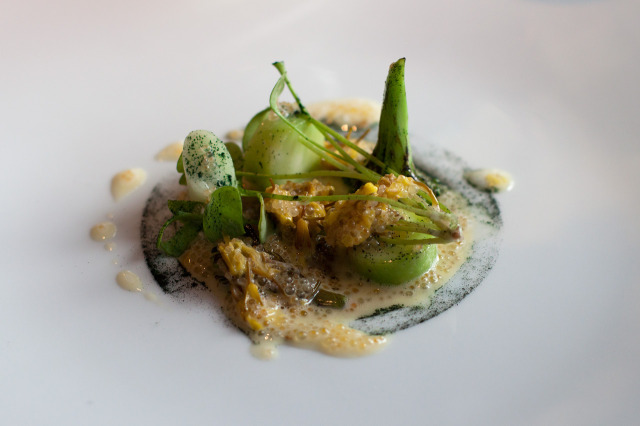 Broccoli, purslane and dried oysters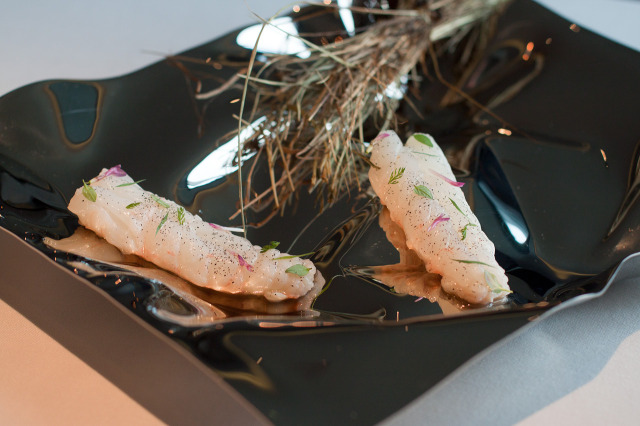 Danish langoustines…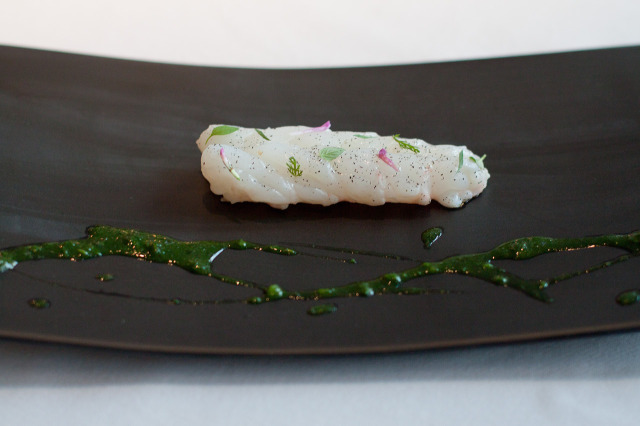 Langoustine, hay aroma and and field herbs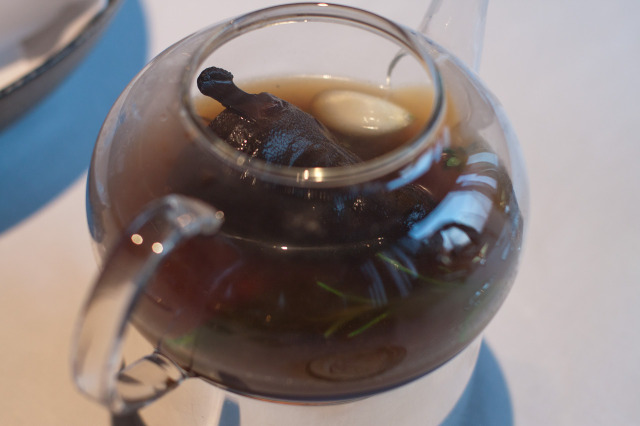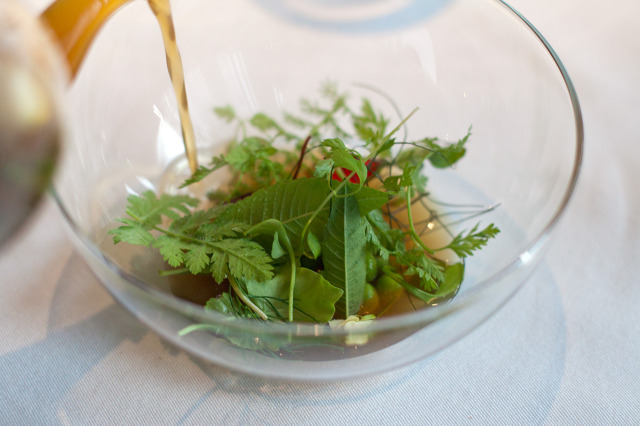 Herbs garden – Soup made of smoked eel, herbs and peas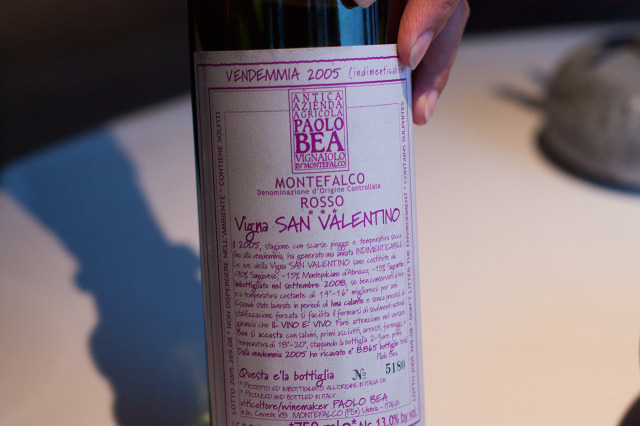 2005 Paolo Bea, Montefalco Rosso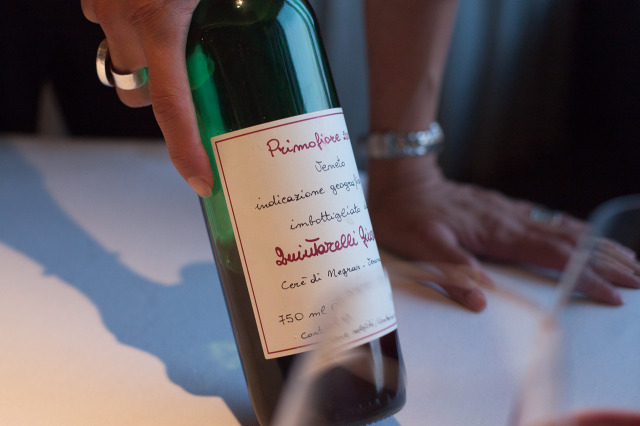 2007 Primofiore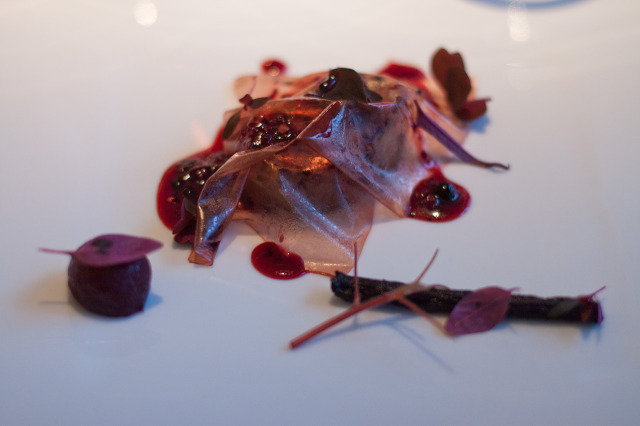 Lamb, beetroot, berries and stems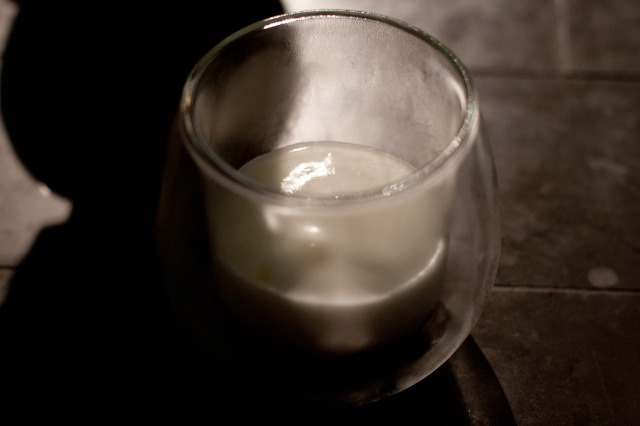 Elderbubbles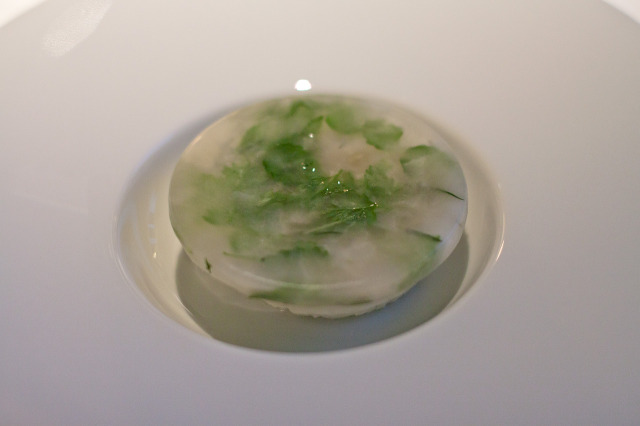 Currants, herbs tea and sheep milk mousse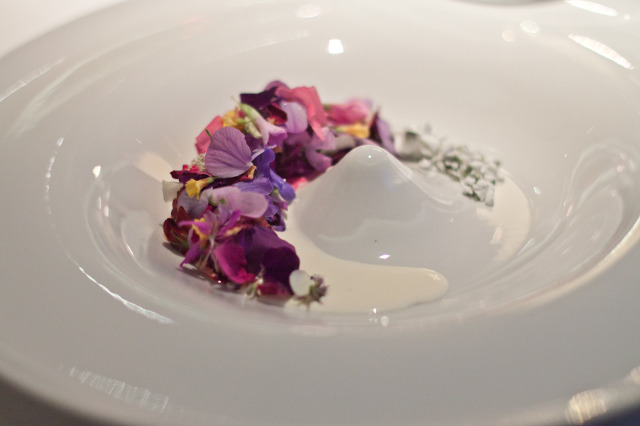 Grilled raspberries, flowers and crystalized thyme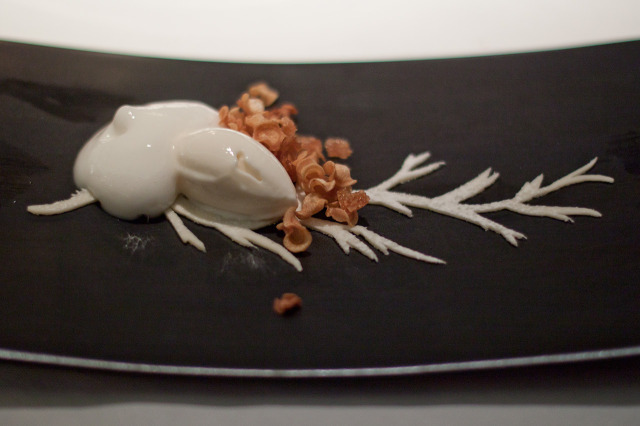 Parsley root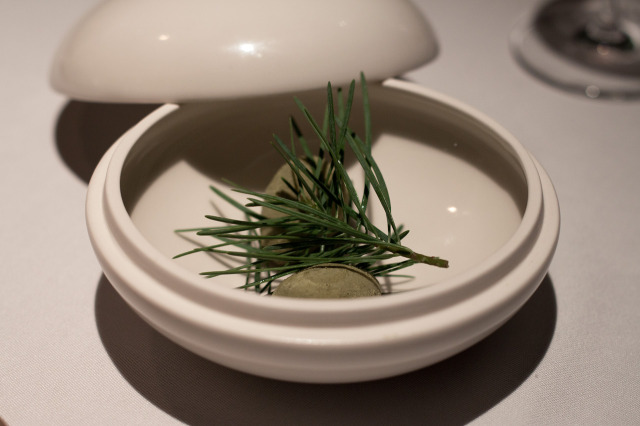 Green eggs…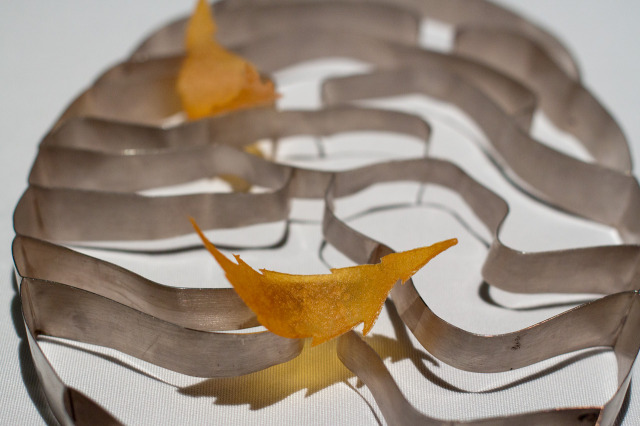 and carrot leaves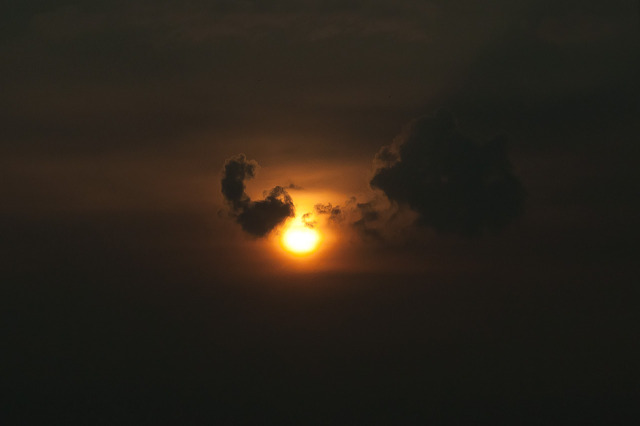 The sun setting over Copenhagen. It gave way to the most beautiful full moon, as we finished our coffee.
Geranium is fabulous. The setting, the food, and Chef Kofoed's relentless search for perfection all come together.