A few weeks ago I went to the beautiful town of Lønstrup in the very northern part of Jutland. The occasion was a visit to Kim Møller-Kjær and Michael Pedersen's (Miv) relocation of their restaurant Glashuset. Well, Glashuset still exist but with a new owner, Kim and Miv have moved on to a new beautiful location with probably the most stunning view in Denmark: Villa Vest.
I'm not gonna write-up a long post about this dinner, the food that's centralized around the best local produce was excellent and so was the wine.There are two different menus but note that it's actually possible to have both. I'll do that next time I'm in town!
This time I'll just let photos speak. Served right here – please enjoy.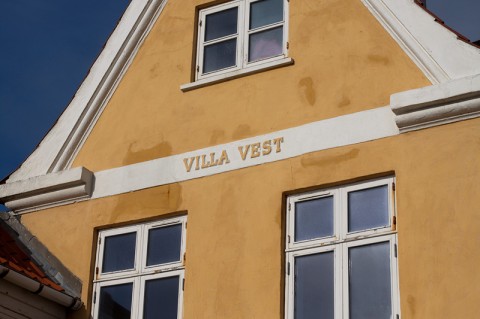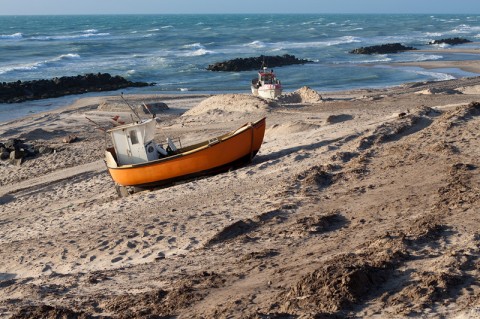 The beach in front of the restaurant Villa Vest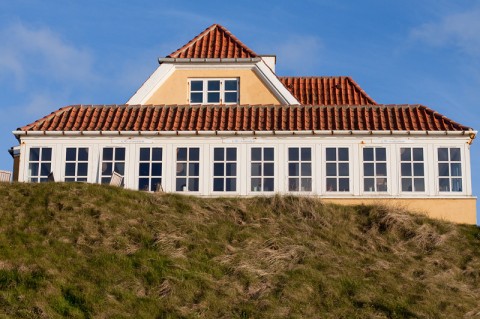 The view from the beach to the dining room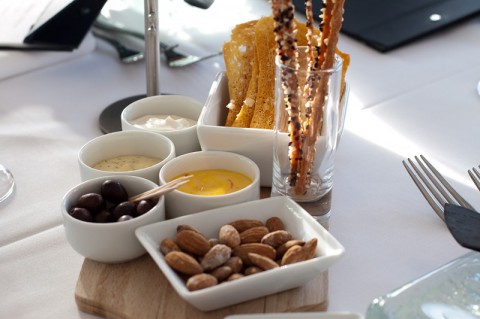 The snacks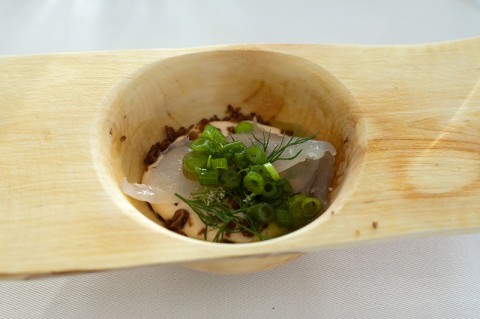 The amuse bouche of cod, smoked salmon and fresh herbs and some crumble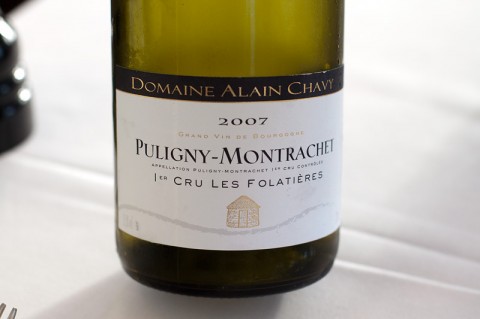 2007 Alain Chavy, Pulighy-Montrachet 1er Cru Les Folatières.
Excellent, heavily mineral, powerful yet elegant. Loved it!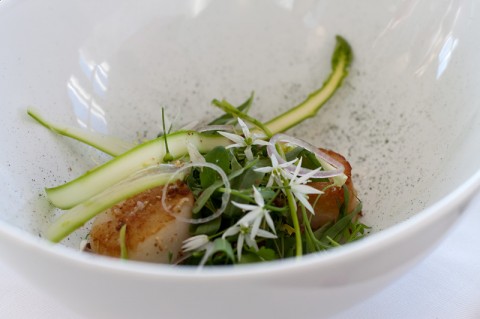 The starter of scallops, asparagus and many different herbs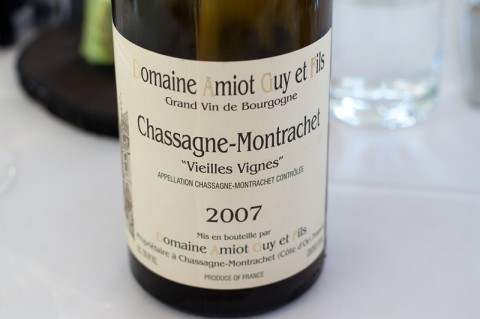 2007 Amiot Guy et Fils, Chassagne-Montrachet Vielles Vignes.
Very nice but I preferred the acidity, minerality and power of the Folatières.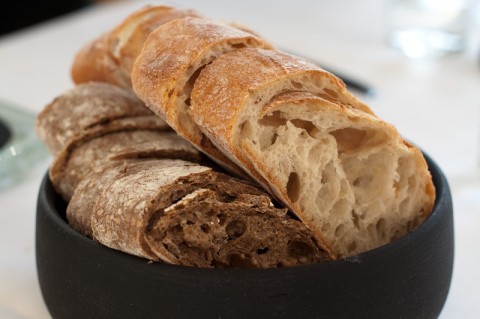 Excellent bread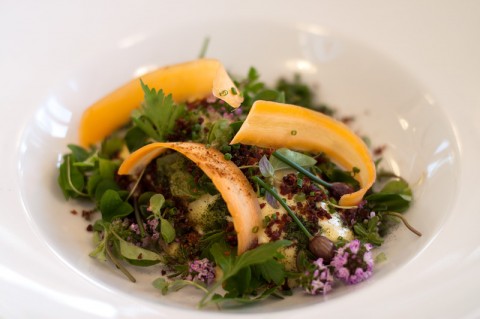 The main course of langoustines and sole under a heavy cover of herbs and flowers.
Fresh, juicy and perfectly cooked. Very delicious.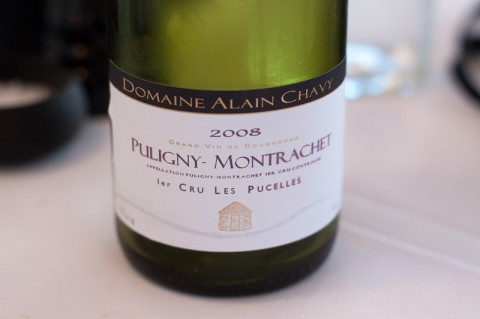 2008 Alain Chavy, Pulighy-Montrachet 1er Cru Les Pucelles – This was even better than the Folatierès because it was more intense. Such a pleasure and I wish I could drink this kind of wine every once a week.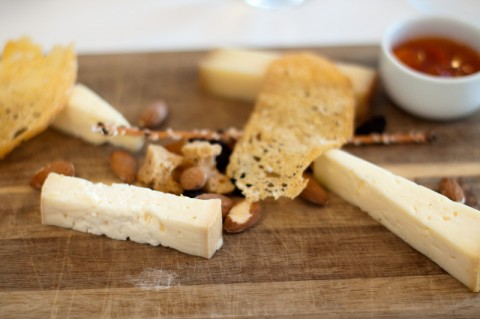 Say cheese…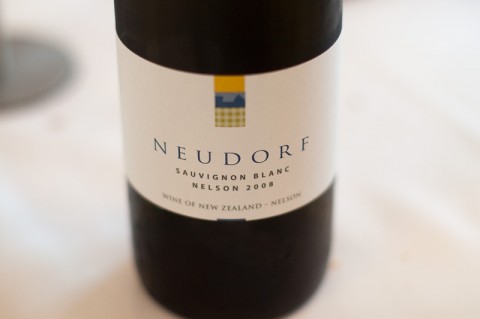 This 2008 Nelson Neudorf, New Zealand Sauvignon Blanc acompanied the cheese and did it well with the flowery fruitiness and a fine balance.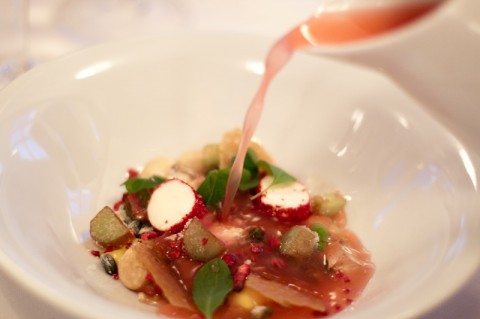 The delightful dessert offered Rhubarbs, panna cotta, pistacios and rhubarb soup – very fresh, sweet and delicious.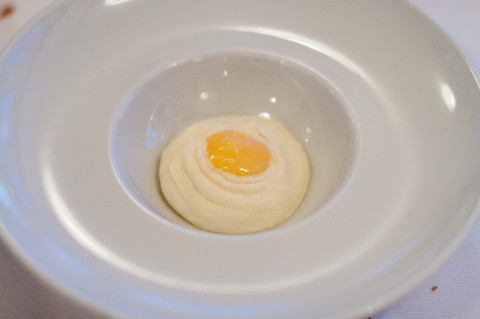 Creaminess…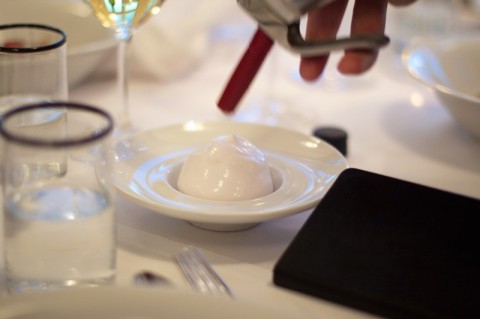 with sifon something on top that I don't remember much of.
Once again, thanks guys for a great evening!