It's new years, and that always inspire people to make new years resolutions thinking back and feeling the need to do something about their bad habits and become a better human being. This is not what this post is about. I never make new years resolutions, because I know I could never keep them for more than a week. I would be lying, however, if I'd say that I don't look back at the past 12 months (or more) at the turn of the year and ponder about my life and what to do if I'd like to chance anything.
In terms of very good food and fine dining, 2007 was a spectacular year. 25 Michelin stars. Plus all the great places where Michelin never comes, nor rates.
So, what was the most memorable meal of 2007? What was the best? What was disappointing, and what was most expensive? Reading Chuck's eating blog you would know that the highest price doesn't necessarily award you with the most delicious and supreme meal. Read here about Chuck's most expensive Pierre Gagnaire dinner.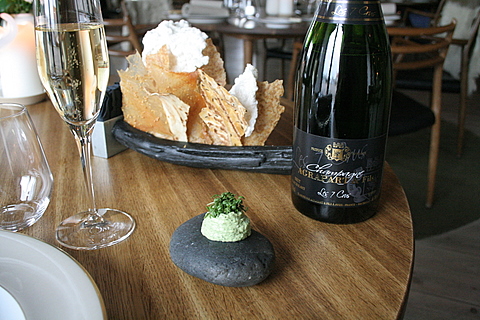 Snack and champagne at noma
I have a problem. I cannot mark out one single meal, which was the most memorable one. I actually have six of them. My first noma lunch in March completely kicked me sideways, and from there each meal became better and better. When I thought OK now I've been blessed with the absolute top notch dishes that Rene Redzepi's team can conjure up, then the next visit brought new unimaginably innovative and balanced delicacies, so my five noma dining experiences have really been an escalating ladder of deliciousness. It was love at first sight for me, and now it seems that it has turned into a love affair. Surprising beyond belief.
Astounding indeed was Fat Duck, too. I still have my review to write, so I'm a bit reluctant to reveal too much at this stage. Anyway, I can surely say that this solo lunch at Heston Blumenthal's place was as surprising, incredibly stunning and as memorable as how I have found noma. If not even more. And for once, the most expensive meal also turned out to be tangent to the best and most memorable meal. That's a very good thing. I surely have to return to get more of the duck in 2008.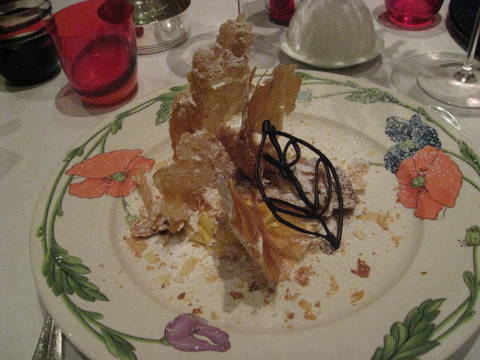 Mille Foillie alla Agata
The most disappointing eating out happened in Rome at Agata e Romeo's, who have one Michelin star. There were five of us dining, and we didn't all have the same dishes. We ordered a la carte. My pasta dish was almost cold, and a part from Agata's Mille Follie no dish was outstanding in any way, and that was really disappointing to me. So much that I didn't bother to post about my dinner there. I can't imagine, I'll ever go back.
Speaking of Rome, when I dined at La Pergola the host promised me to send a signed copy of the book Heinz Beck when the book would be back in stock in December 2007. It hasn't arrived yet, nor have I heard a word from the guy, by the way.
I prioritize only to express positivity at this site and to talk about recommendable places, and in that sense I have to mention a few other meals and restaurants with regard to haute cuisine:
France: Le Clos de La Violette
Denmark: Søllerød Kro and Geranium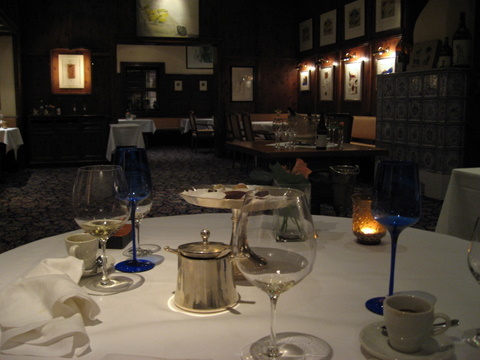 Coffee and Petit Fours at the Zirbelstube
Germany: Zirbelstube (Never wrote that up, sorry)
For the inexpensive dining places I'd like to mark out:
France: Des Mets de Provence (no post either)
Denmark: FAMO/FAMO51, Restaurant Kofoed and Saa Hvidt (where I ate twice and never got to post, embarrassed to say.)
United Kingdom: St. John and St. John Bread and Wine (posting soon)
My eateries at these places all formed completely nice experiences, where both food and service were just right and concluded a remarkable synthesis.
Now, the prospects for 2008. I'm sure I can't go on living without a couple of noma lunches and / or dinners and have already my first reservation at the end of January. I'll absolutely dine around CPH as much as possible and try to get where I didn't succeed in going in 2007. That goes for the rest of my country too.
I would adore to go to France again and to Bruxelles. My blogger friends Laurent, Julot and Chuck have inspired me to list Pierre Gagnaire, L'Air du Temps, Olivier Roellinger, and I'll do my best to work that out.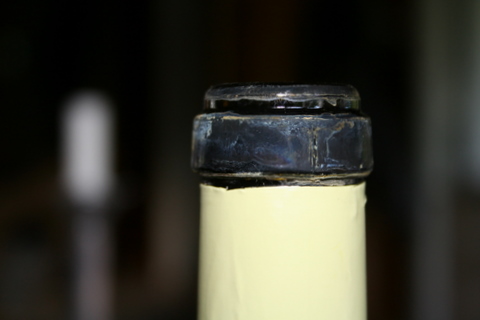 2007 was also the year, where I discovered wonderful Burgundy, which is, I have to say, my favourite wine region. The Pinot Noir grape. Because of that, I'd like to travel to that area some time during 2008 and to verify this terrific terroir with my own eyes, nose and palate – so to say.
My ambition for 2008 is also to dig into the mysteries of the Bordeaux wines.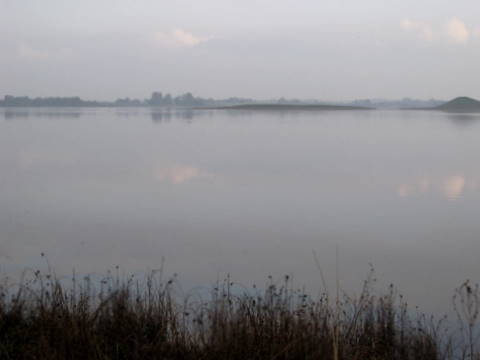 But 2008 won't be all about food and wine. It will also be about spending time with my family and friends and to enjoy my beloved weekend cottage and the area around it. I include some lyrical pictures from that place here below. I miss the summer.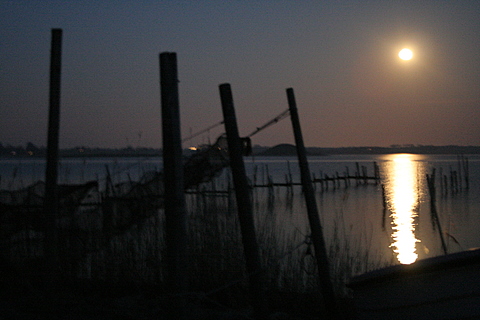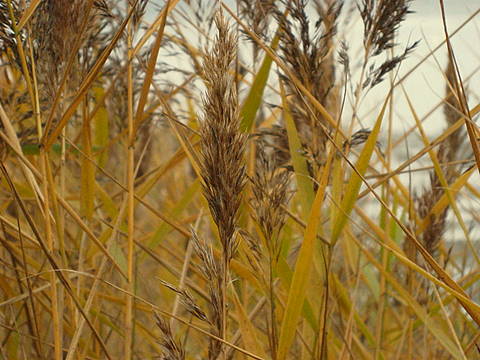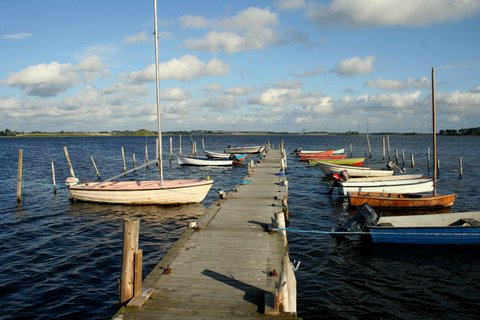 Dear readers and friends, thank you with all my heart for staying tuned to the very good food blog.
I wish you all a most happy and prosperous 2008!