When you're in CPH, tired of dining at all the fancy places and looking for a more relaxed dinner, then Aamann's Etablissement is the place to go. This is a no table cloth, no bs bistro that serves excellent, innovative Danish food with a twist. Its extremely high product quality and the refined execution are much more ambitious than the bistro price level indicates.
The restaurant is owned by the famous "smørrebrød" (open sandwiches) expert Adam Aamann who during the early 2009 he extended his business with this lunch / dinner place next to his open sandwich shop.
The first time I dined here was with my parents-in-law a nice summer evening in June 2009. It was a sumptuous day where I first took them to noma for their first time ever and then later in the evening to Aamanns Etablissement.
I've been visiting several times since then and I get impressed every time I go. To show you the style of the food here's what we had on December 1st 2009.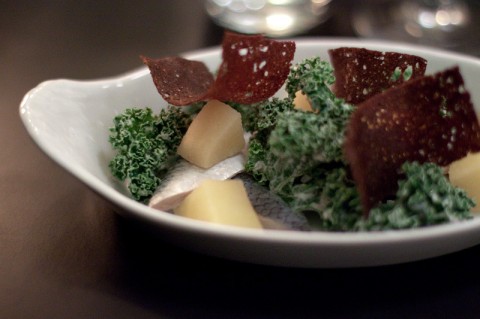 Gravad herring with borecole, quince, onions and crispy ryebread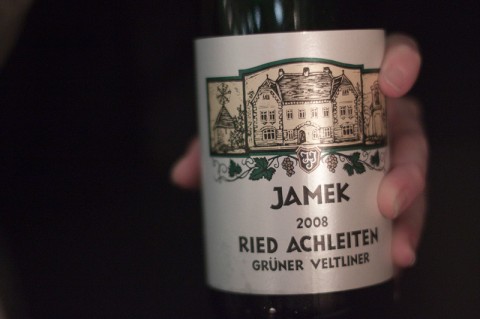 2008 Jamek, Ried Achleiten, Østrig
A firm fish with a tiny sour note to it, balanced by the sweet quince. A sharp start.
The 100 % Grüner Veltliner was fruity, mineral with kerosene hints in the aftertaste which was a little weak on the fruit side.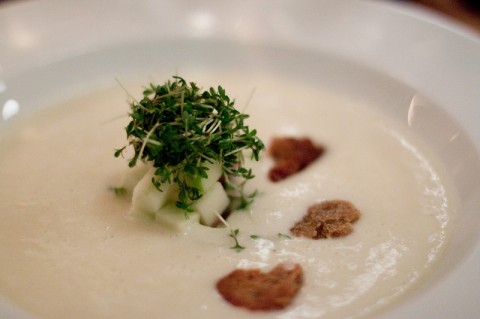 Creamy soup of celeriac, apples and smoked eel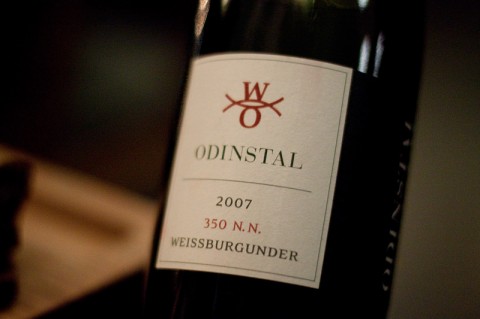 2007 Odinstal, Weissburgunder, Tyskland
Again a dish playing with textures and flavours with perfect balance. The soup was delicate and really tasty. The eel was amazing and not too smoky in its taste.
The Pinot Blanc offered a huge bouquet and mineral flavours with lots of fruit and acidity. An elegant wine.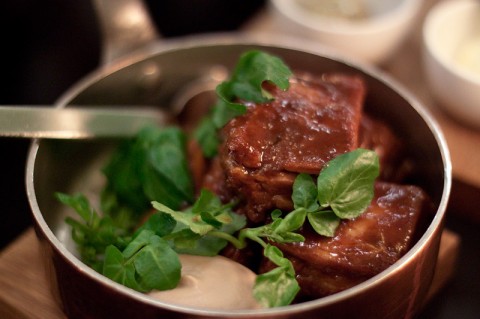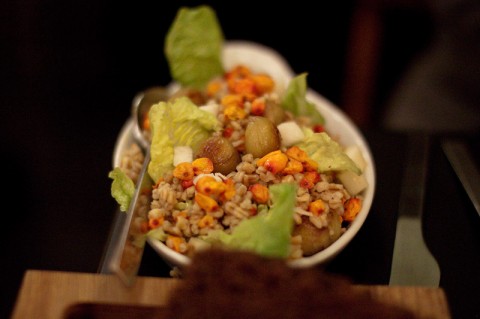 Glazed pork breast with spelt sea buckthorn, chestnuts and Jerusalem artichokes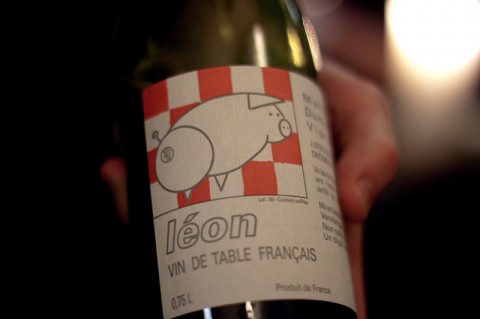 2008 Matthieu Dumarcher, VdT, Rhône
This most tender and tasty pig's meat with a slight sweetness to it was accompanied by rich flavours of nuts and artichokes twisted with the bitter and acidic dried yellow berries. Absolutely awesome.
The 100% Grenache matched the food perfectly with its dry character.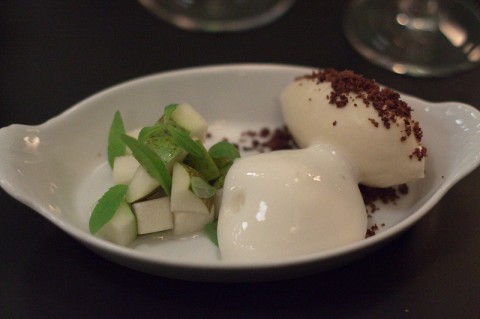 Caramelized peer ice-cream with verbena and pain d'epise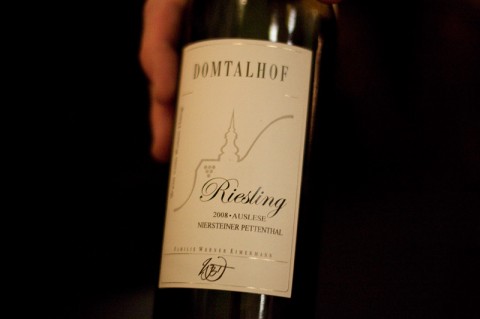 2008 Domtalhof, Riesling Auslese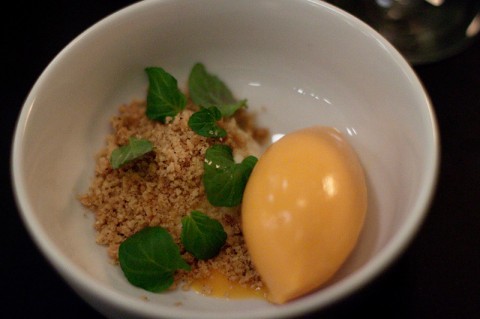 Sea buckthorn and carrots sorbet with melted butter and mint leaves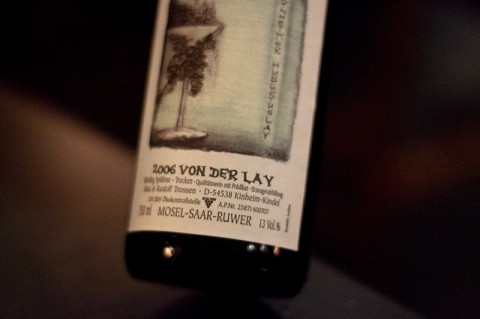 2006 Trossen, Riesling Spätlese trocken
This is one of the best desserts I've had lately. The combination of carrot and sea buckthorn is great and the mint on top is a real hit and takes the dish beyond delicious.
Trossen is a good friend of mine – well, not really personal, I mean –  I just very much like his Rieslings. This one was sweetish, bitter and intense, not to mention: very very nice.
Aamanns Etablissement has personality and a clear gastronomic target for where they want to go. And they know to achieve it. Only talented people are able to do that.
Anders, Adam and everyone at Aamanns Etablissement, thanks for the lovely food and wine!