For great food and service for a reasonable price, you may have to go low. Here are three basement eateries that will give you a very nice evening, without breaking the bank.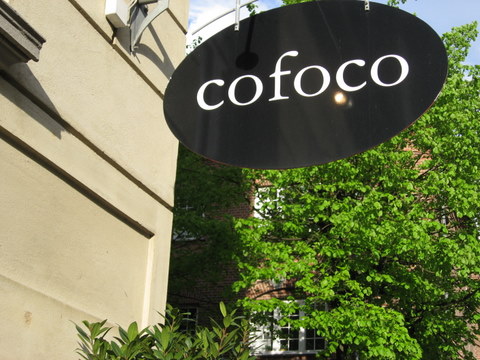 Cofoco (Abel Cathrines Gade 7 CPH V, +4533136060) serves traditional Danish or French recipes like salmon tartar, Jerusalem artichokes soup, sweetbreads or crème brulée – but with a twist. The food is always very well prepared and created with a sense of care.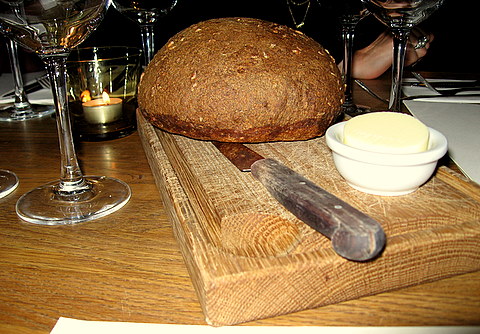 The bread is great and with a good taste of sweet malt. The wine list is short but very reasonably priced from DKK 150 to 450 a bottle, and most of the wines are served by the glass as well. I like the style of the place, the mix of elegance and roughness; beige window curtains down to the floor, raw bricks, brown leather armchairs, and crystal chandeliers over the huge refectory table, where it's easy to get into a conversation with the people next to you.
Il Senso (Gothersgade 87 CPH K, +45 33128719) is a cosy, Italian wine bar that offers a few but nice dishes such as antipasto misto with an excellent and thin cut Parma ham, sausages, and cheeses with truffles or seasoned in raisins. The homemade basil pesto is to die for. They also cook a new pasta dish each day, but watch out for the Monday pasta alla carbonara – it's creamy and very fulfilling! The bread is soft and with a good crust, and most importantly: The waiters are more than happy to re-fill the basket as much as you like. The owners import the wines themselves, bottle prices range from DKK 180,- and up.
The Ricemarket (Kultorvet 38, CPH K, +4535357530) is an Asian bistro run by the owners of the one Michelin-star Kiin Kiin. The Ricemarket offers very high quality Thai inspired food and a complimenting and great selection of wines at cheap prices. Really: Fritz Haag and Zind Humbrecht wines at DKK 250 a bottle is truly a bargain!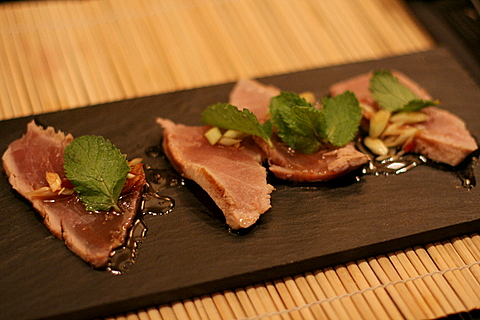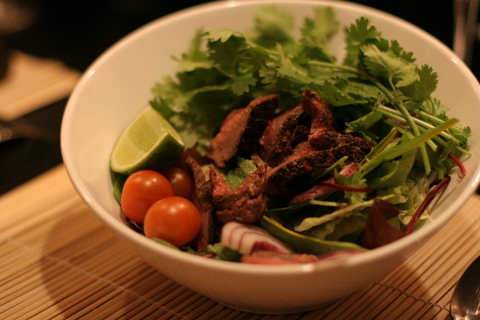 Normally Asian food is too same-same-but-different to me, but there's something truly sophisticated about the flavours of Ricemarket's dishes and the composition of the aromas that make me return time and time again. The grilled tuna, the salad with grilled ox meat, fried rice with chicken and mushrooms are all lovely.
So, sometimes stepping down makes the quality step up.
Copenhagen Post 10th October 2008.