Just back from London, and I had a great time there, I was really lucky that all my eats turned out to be lovely in their own way.
I stayed at the nice and old stylish Thistle Hotel in Bloomsbury which offered wifi in the rooms, so I could connect to cyberspace as often as I wanted. It's funny how I quickly adapt to my new environment and start getting some sort of home feeling about a pretty standard hotel room.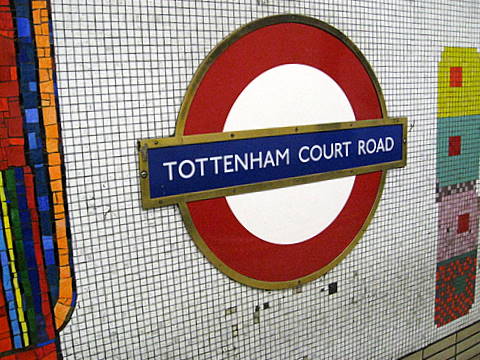 Tottenham Court Road was my stop, and after a couple of days I was habituated with the area and knew my way around the tube, the directions of the Central Line and the quickest way to my hotel. That is nice when it rains, as it's seems quite impossible to get a taxi in London, when it rains.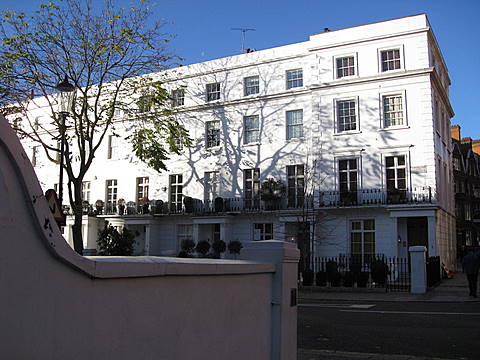 One of the things I love about visiting cities, apart from the dining I mean, is to walk around and watch the architecture and buildings of it. London is beautiful. Most of all I adore the scrolled Victorian houses and the white and majestic neoclassical style buildings with the stairs in front of the house, which is very different from what the Danish blocks look like.
I could spent all day long walking around London, looking at buildings and people, cars, telephone boxes, policemen and suck in the whole atmosphere of this multi cultural and vivid city. And take photographs.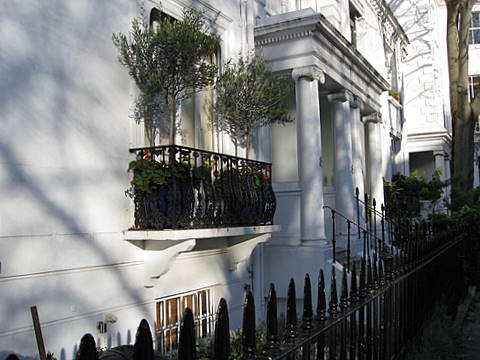 But I also spent some time checking out a few of the British eateries. My hard investigation had paid off. Every planned meal was very good.
I spontaneously found The Cow in the Zagat guide, when I was looking for a place to have sea food, preferably in the Notting Hill area. In the end it wasn't a fish but a huge Aberdeen Angus steak that made my main course. It was so delicious and very tasty with a very rich meat flavour. I went there with a friend of mine from Argentina. You know how they produce gorgeous steaks in that country (if not then take a look at Luxeat's boeuf here). She got a taster and she too found the steak great and this must be a quality stamp for The Cow. I did eat some sea food there, by the way, we shared a plate with two of three different kinds of oysters from Ireland, England and France. We both agreed that the French ones were the most delicious ones, not too jelly-like and with a delicate taste.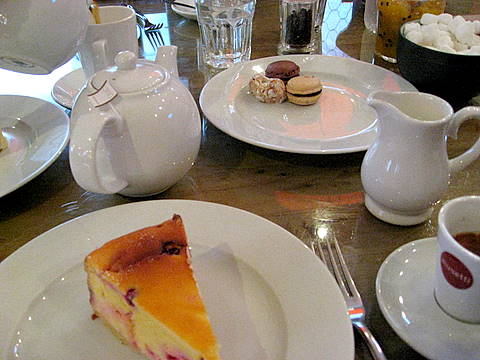 I also managed to pop into a Baker and Spice café as well for a cup of tea and a cheesecake and satisfy my craving for sweets. Cheesecake is amongst my favourites. It's the sourness and fruit combined with the creamy taste that I find beguiling.
Anyway, back to the very good food. Like I had announced on my Wish List page I had booked tables at St. John, Texture and Fat Duck. My last evening I went too St. John Bread and Wine. I was so thrilled about St. John's the first night and desired to go back, but it was fully booked on the Friday. Instead the kind waiter set me up at Wine & Bread, which I'll tell more about when I'm posting St. John.
I the next coming weeks I'll write up my experiences of Texture, the two St. John places and, of course, Fat Duck.
But before that, I have a little noma lunch to write up as well. 😉 My luck the Christmas holidays are coming up real soon.