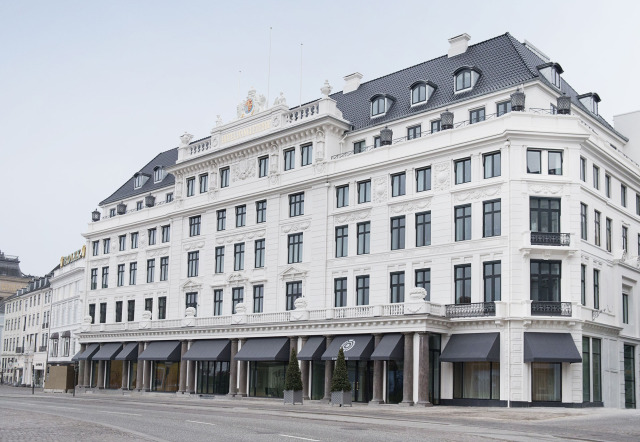 Michelin *
Back in 2005 scandal arose as Rasmus Kofoed (now Geranium) left the kitchen of Restaurant Wiinblad at Copenhagen's über hotel Hotel D'Angleterre in anger, mid-service. He refused to cook the mediocre dishes the owners wanted him to serve. While Copenhagen was going through the first stages of its culinary revolution, D'Angleterre insisted on a dated pseudo-French cuisine.
That was then. Now the luxury hotel has been made over for more than DKK 1 billion(!) and its restaurant has been rebooted with Christian Gerhard Gadient (former AOC) as head chef. It's now named Marchal after the chef and owner of the restaurant that once became Hotel D'Angleterre, ages ago. Don't come here for crazy avant-garde, the cuisine is classic but sharp and elegant.
Have a pre-dinner drink in the beautiful, class-oozing Balthazar champagne bar, now you're here. And, if you feel extraordinarily rich that day, book the 250 m2 Royal Suite. It's supposed to be nice, and you'll have your own butler (DKK 42,000 a night).
PHOTO: HOTEL D'ANGLETERRE