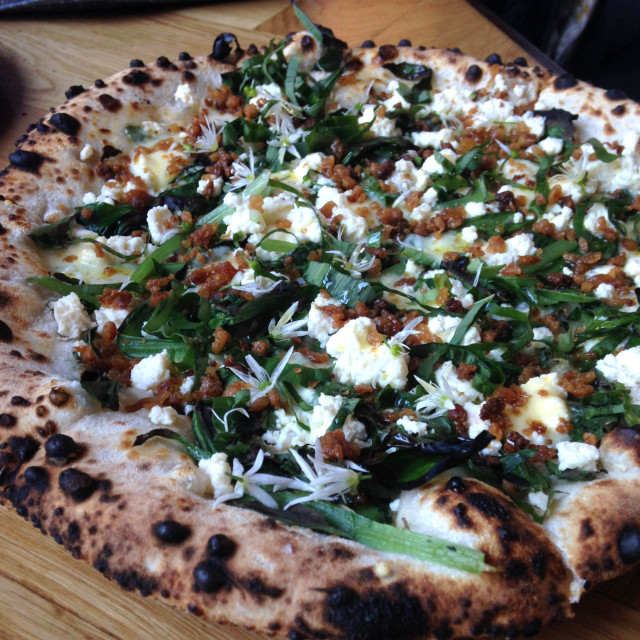 Bæst is brother to Relæ and Manfreds&Vin – yet another restaurant in Christian Puglisi's and Kim Rossen's small empire of restos in the northern part of Copenhagen.
Bæst is a pizzeria and charcuteri, but then again, so much more than that. Most of the sausages and hams are homemade – as in the building itself – and all of them are certified organic and utterly delicious. The always less then 24 hours old, homemade mozzarella (yes, they make cheese every day) is ridiculously good. Best I've ever had.
Cool interior, excellent wine list, and if you fancy a cocktail before or after your set menu or pizza, they are great too.